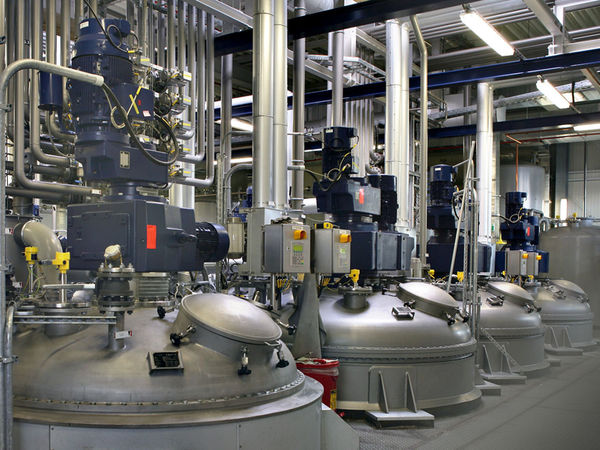 The formulation of chemicals to consumer goods often involves the handling of high viscous materials. The ingestion and dispersion of liquids or powders into the viscous bulk is preferably done by the EKATO PARAVISC impeller. This impeller can be combined with wall scrapers or high shear impellers on a separate shaft for flexibility of the operation and maximum homogeneity of the products.
EKATO provides a comprehensive know-how for the scale up and design of such complex plants. These engineering services include pilot trials in EKATO's R&D lab as well as numerical flow simulations (CFD). The mechanical engineering for all components relies on modern tools as the Finite Element Analysis (FEA), which leads to low investment costs without compromises regarding plant safety and reliability.
EKATO mechanical shaft seals including the seal supply system ensure the reliable operation of the agitator at all pressure levels. With their long service intervals they are easy to maintain, and the automation level to monitor and control the supply can be adjusted to the operation and safety requirements.