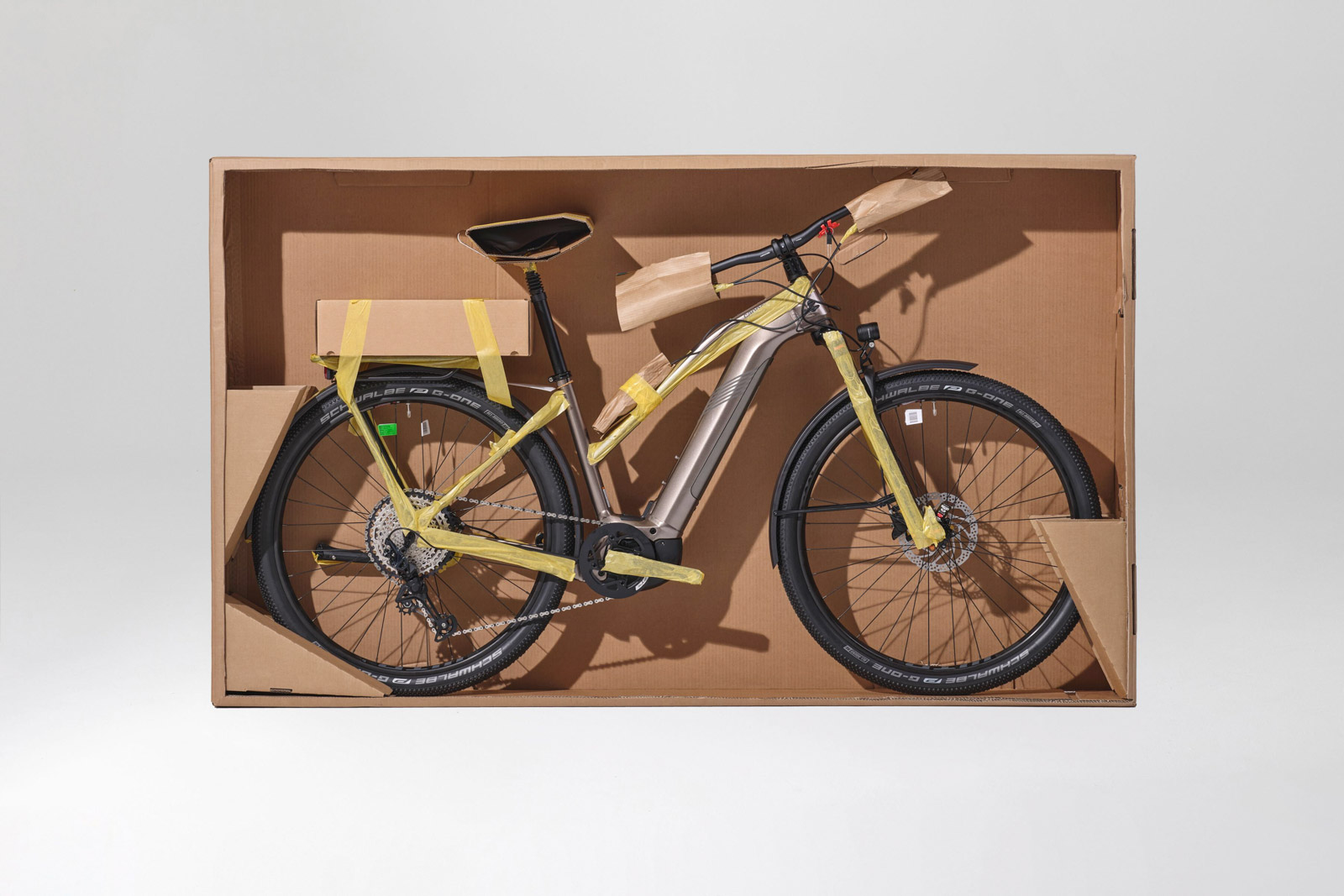 Cannondale will completely change the way it packages its entire range of bikes. The new packaging will be 100% recyclable and plastic-free, reducing Cannondale's landfill by 4,500 cubic metres (roughly 1million gallons). The savings here are enormous but even when broken down to an individual purchase the savings are still staggering given that Cannondale previously shipped up to 15 litres of non-recyclable materials per bike.
The new packaging has already been implemented at Cannondale's European assembly facility in the Nederlands with North American and Asian facilities to follow suit "through the course of 2021".
Cannondale's new packaging is more sustainable but the new packaging will also better protect bikes in transit. The bike industry has been adding extra foam, plastic, zip ties etc to packaging as new bikes required extra protection. This complete redesign of packaging will protect the modern bike by suspending it within the packaging so that no part of the bike is in contact with the outer box. The packaging has passed ISTA transit standards for dropping and vibration and should mean a reduction in bikes returned due to damage during transportation. This could further cut down Cannondale's environmental impact.
Good news for bike shops – Within the new packaging, bikes will be delivered 95% assembled, meaning less assembly time for mechanics. Having spent many days as a mechanic tasked with building shop display bikes, I can attest to how good this news is. That added to the fact there will be no more zip ties, plastic guards, foam etc gathered from each bike delivered and the impact will be tangible for every LBS.
Cost neutrality was a key goal for Cannondale while developing this new packaging. Cannondale has been able to keep costs similar to that of its previous packaging and the new packaging is similar in dimensions to the outgoing version, so no additional transportation charges. This means the new packaging has been implemented with no cost to manufacturer or consumer so will hopefully inspire more brands to follow suit.