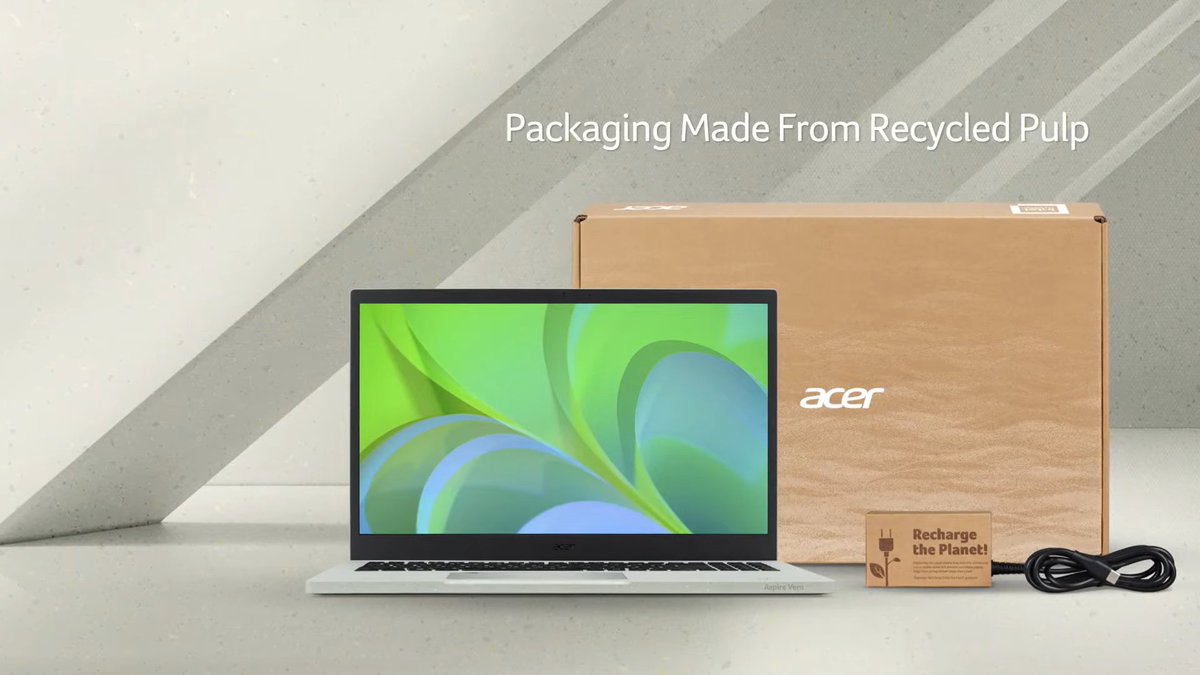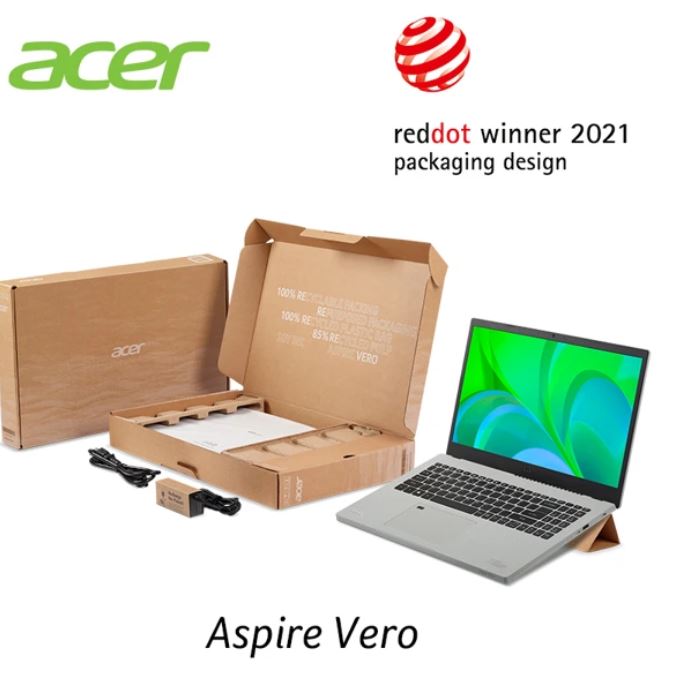 Komal Sharma
Acer Aspire Vero Green Packaging Design
The green packaging design is part of Acer's first sustainability-focused laptop, the Aspire Vero, that features a number of green innovations—some of which can be appreciated even before the device has been taken out of the box it ships in.
The Acer Aspire Vero's packaging has been reimagined from the ground up in accordance with a design system that covers multiple product lines, device sizes and packing components. The Aspire Vero ships in a box made from 80-85% recycled paper pulp, and plastic bagging for adapter protection is reduced by using paper sleeves instead. Furthermore, the laptop bag and the sheet between the keyboard is made with 100% recycled PET. This approach has eliminated the need for tens of thousands of packaging boxes and over 99% of virgin plastic, all without sacrificing durability. The remaining packaging is 100% recyclable, and its inner partition is even reusable: With just a few extra steps, users can turn it into an adjustable notebook stand.
The most unique aspect of this eco-friendly laptop is the use of post-consumer recycled plastic. The chassis and the keyboard on this laptop are made using PCR. Other than that, up to 85% of the packaging material used is made from paper, eliminating plastic. In places where the paper does not provide the structural integrity required, 100% recycled plastic has been used. However, this does not make the Acer Aspire Vero any less of a performance machine.