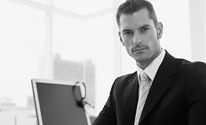 Packaging should not be an afterthought! It is an integral part of your product and it is my specialty. Permit ZOLTECH Packaging to coordinate your project from component selection, to manufacturing and final packing and shipping. I can do any or all of the steps of a full turnkey operation. ZOLTECH Packaging works very closely with private contract manufacturers on various new product launches.
Zoltech Packaging On time delivery is our specialty!
We have worked with our vendors for over thirteen years serving the cosmetic industry. These vendors are our partners in your success!
Allow, ZOLTECH Packaging to become your packaging partner. ZOLTECH Packaging will put all of the pieces of your packaging puzzle together!
Why choose ZOLTECH Packaging
On time delivery is our specialty!
Worked with our vendors for several years
Array of packaging products
Coordinated services for the cosmetic industry
Endless variety of packaging products
Outstanding design services
Outstanding vendors to help market, protect, pack and ship your products.