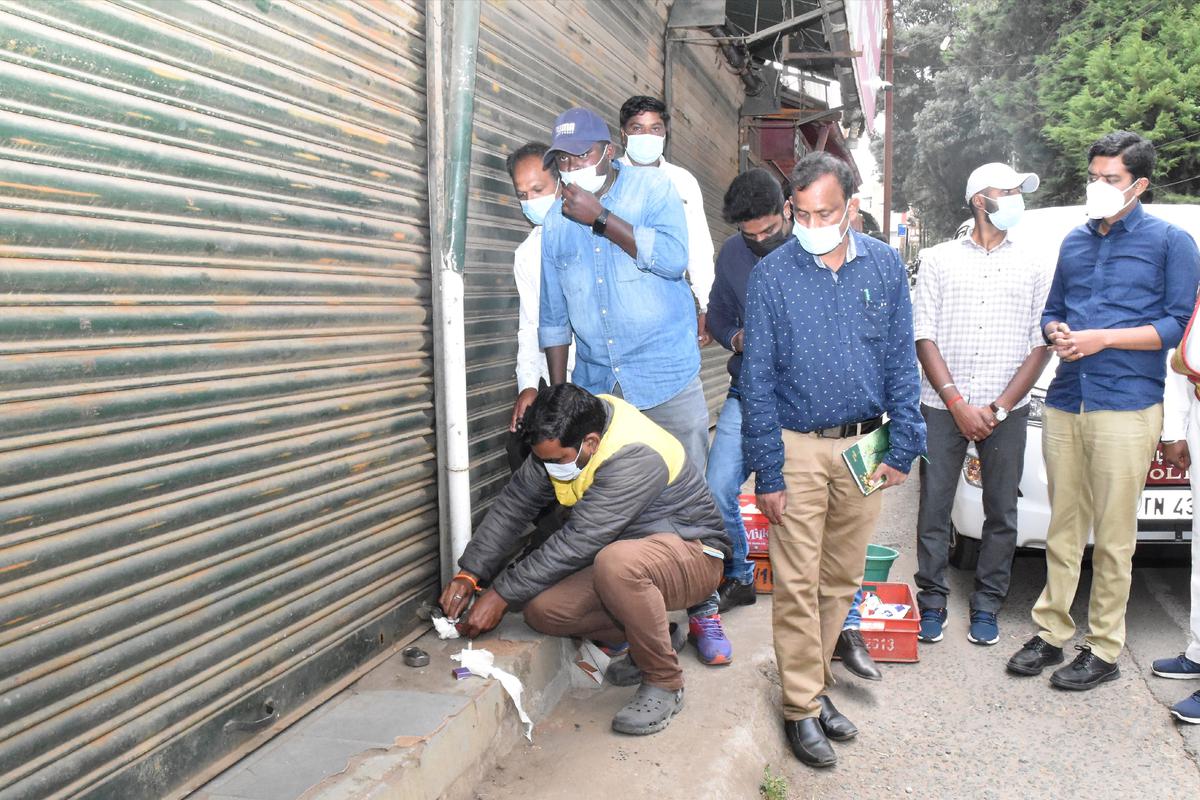 The Nilgiris district administration has begun sealing shops that were found using banned plastic packaging.
Recently, teams from the Revenue Department conducted raids across the district, and seized banned plastic items that were being used by merchants.
According to the officials, an anti-plastic raid conducted on Saturday led to the closure of eight shops – three in Coonoor, four in Udhagamandalam and one in Gudalur. Many other shopkeepers were warned not to use banned plastic products to package any of the items they were selling.
Among the 19 plastic items banned in the Nilgiris are plastic bags, cups, tumblers, spoons, plastic-coated paper plates, decorations and flags among other items.
During the anti-plastic raid held in Charring Cross in Udhagamandalam, six kg plastic was seized and ₹ 12,000 in fines were imposed on shopkeepers. Two of the shops that were sealed in Udhagamandalam were located along the Commissioner's Road. Orders to seal the premises were passed by the District Collector, who personally visited shops in Udhagamandalam to check plastic usage. Another raid conducted in the Municipal Market in Udhagamandalam led to the seizure of 3.5 kg banned plastic items, with two more shops being sealed.
Raids were also conducted in Nanjanad near Udhagamandalam, with one shop being fined ₹ 5,000 and 2.5 kg of plastic being seized. Further inspections carried out by Revenue Department officials led to the seizure of more than 12 kg plastic, officials said. At the end of the day, more than 24 kg plastic were seized on Saturday.
The district administration has stepped up enforcement on the ban on plastics following the Madras High Court's direction to the District Collector to ensure that plastic waste generated by tourists and businesses do not have an impact on the district's fragile ecology.