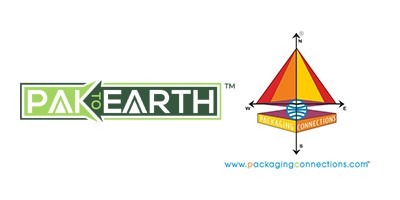 The term sustainability can have different meanings and interpretations based on the context in which it is used. When is comes to packaging, the key parameters to be considered will include environmental loads such as water and energy consumption, waste generation and carbon footprint. Other elements that make packaging more sustainable include its recyclability, source of raw materials and end-of-life management.
In 2022, most efforts to make packaging, especially plastic packaging, more sustainable include improving circularity. This means extending the product's life cycle, ensuring its reusability as well as recyclability. A key concern regarding the recyclability of plastic packaging is provisioning for it not only in terms of design but also making it technologically and economically feasible. Many a times, plastic escapes the circular economy due to improper disposal or the unavailability of recycling plants in the vicinity. This means that recyclable plastic still ends up in highly polluting landfills. Improving the rates of recycling of recyclable plastics can make a huge impact.
Another method of improving circularity is to only use recycled plastic for the manufacturing of new products.
Over the years, researchers have found that there is no direct correlation between the carbon footprint of a product and its ability to be recycled. Neither does it have anything to do with the recycled content used. This makes the analysis process slightly more complex than it would have been if there was interdependence.
Considering the complicated algorithm required to suggest whether a product is sustainable or not, one must wonder if there is an alternative that assimilates all three parameters and translates them into a solution with minimal changes to existing infrastructure.
Twelve 8's Pak2Earth pro-degradant additive turns plastic to plastic no more. Its features include:
For both custom-made and existing packaging solutions
Natural decomposition in landfill within 2 years
Can be used in recycled plastic as well
Heat preservation
No disruption to existing manufacturing processes and machinery
There's a lot more to this revolutionary technology. Learn about it on March 9 through Packaging Connection's webinar in collaboration with Pak2Earth itself. Register using the link below: