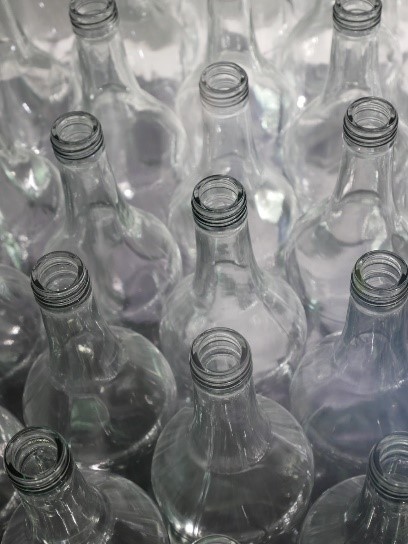 Glass packaging, a testament to human ingenuity and craftsmanship, has a rich history that spans millennia. From its humble beginnings in ancient civilizations to its modern-day applications, glass packaging has undergone remarkable transformations, blending tradition with technological advancements. 
Ancient Origins
The roots of glass packaging can be traced back to ancient Mesopotamia around 1500 BCE. The first hollow glass containers were made by covering a core of sand with a layer of molten glass. 
Early artisans discovered the art of glassblowing, creating rudimentary vessels for storage. The Romans, known for their advancements in glassmaking, elevated the craft, producing intricate containers and contributing to the widespread use of glass in daily life.
The Renaissance of Glass
The Renaissance period witnessed a resurgence of interest in glassmaking techniques. Venice became a hub for skilled glassblowers, and their expertise spread across Europe. The delicate and ornate glass containers of this era adorned the tables of the aristocracy, emphasizing both functionality and aesthetic appeal.
Industrial Revolution and Mass Production
The 19th century brought about the Industrial Revolution, transforming the landscape of manufacturing. Innovations such as the automatic bottle-blowing machine, patented by Michael J. Owens in 1903, changed the game. This marked a significant shift from handmade to machine-made glass containers, increasing efficiency and accessibility.
The Rise of Glass Bottles for Beverages
With the invention of the crown cork in the late 1800s, glass bottles became the preferred choice for beverage packaging. Breweries and soft drink manufacturers embraced this form of packaging as it provided a durable and airtight solution for their products. The iconic contour bottle for Coca-Cola, introduced in 1916, further solidified the association between glass and quality beverages.
Technological Advancements in the 20th Century
The mid-20th century witnessed continuous innovations in glass packaging. Automation and advancements in glass composition improved strength and durability. The introduction of the Owens-Illinois Glass Company's glass-recycling program in the 1970s marked a pivotal moment, highlighting the recyclability of glass and its positive environmental impact.
Contemporary Glass Packaging
Modern consumers appreciate the eco-friendly nature of glass, which is endlessly recyclable without compromising quality. The versatility of glass is evident in its applications across various industries, including food and beverages, cosmetics, and pharmaceuticals.
As environmental consciousness grows, the enduring appeal and recyclability of glass packaging position it as a sustainable choice for the future.