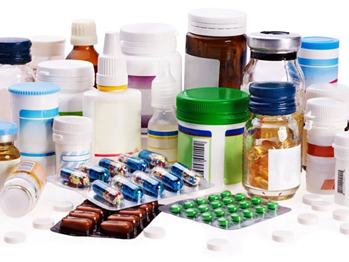 The packaging industry, while might appear to be concentrated and operational in a small niche, caters to a wide variety of manufacturers and suppliers. In this blog, we will list the major Indian packaging companies that support the pharmaceutical industry.
UFlex Limited
UFlex is an Indian-based international company that caters to clients in about 140 different countries. Its products include BOPET Films, BOPP Films, CPP Films, Flexible Laminates & Pouches, Holograms, Packaging & Converting Machines. It is India's largest flexible packaging company and has been a multi-billion dollar company since it was founded in 1985. UFlex's manufacturing facilities enjoy ISO & HACCP accreditations and its products are approved by FDA.
Essel Propack Limited
Essel Propack is one of the largest global specialty packaging providers. It is the world's largest manufacturer of laminated plastic tubes with 20 state-of-the-art facilities operating across  10 countries which include the USA, Mexico, Colombia, Poland, Germany, Egypt, Russia, China, the Philippines, and, of course, India. Essel Propack emphasizes an eco-friendly approach towards packaging methods. It has produced recyclable tubes and all its packaging materials can be recycled using HDPE.
ACG Worldwide
ACG Group started off as a manufacturer of empty hard capsules headquartered in Mumbai and now has a presence in over 100 countries. The films and foils division offers specialty packaging films, high-barrier films, pharmaceutical-grade and camera-inspected range of aluminum-based foils, anti-counterfeiting packaging solutions, and polymer films. The products comply with international standards such as US FDA, Canada-DMF, ISO and European Pharmacopoeia.
Bilcare
Established in 1987, Bilcare is based out of Pune. It is a research-driven organization and its aluminum foils, polymer films, and anti-counterfeiting packaging solutions secure its competitive place in the packaging industry. Bilcare is also a dominant player in the blister packaging market. Its customer-centric approach and global collaborations allow it to be up to speed with the ever-changing, ever-growing industry. BIlcare's highly qualified material science experts work towards creating high-quality and integrity products at optimal costs.