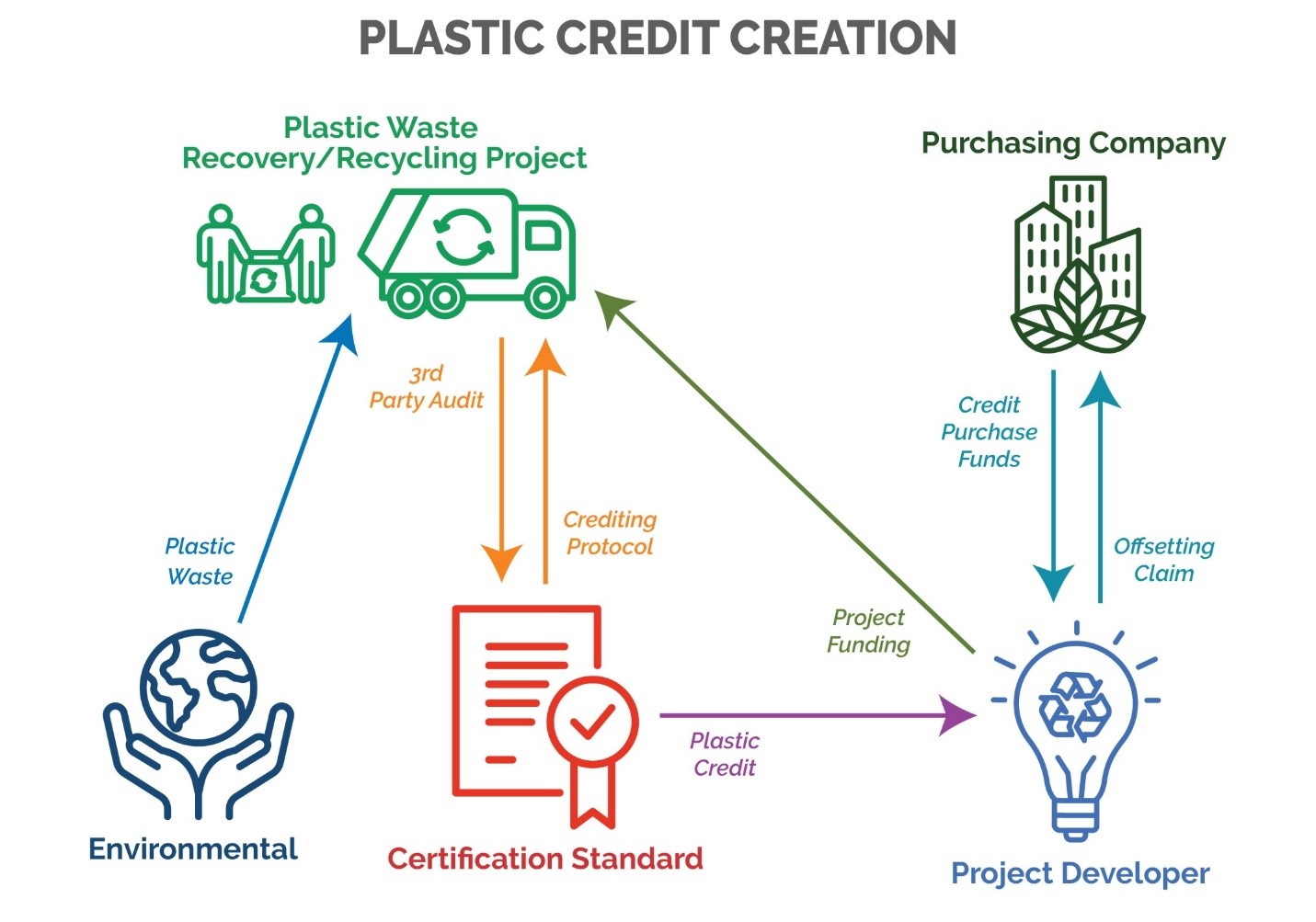 A plastic credit is a transferable certificate indicative of the collection of a specified weight (e.g. one kilogram, one metric ton) of plastic waste. This measurement of waste is declared recovered or recycled, by the ownership of said certificate, that would otherwise have ended up in the natural environment.
Plastic credits are always measurable as well as verifiable units. They are a great opportunity for private companies to invest in regional collection and recycling infrastructure of the economy in which they operate.
in EPR, when a producer or brand owner is unable to or not required to recycle their own packaging, a plastic credit model can be adopted in which plastic credits are issued in exchange of a guarantee that the said PIBO will ensure that an appropriate, measurable amount of plastic will be recovered and/or recycled.
In layman's terms, companies that want to be plastic neutral but are unable to further reduce the amount of plastic they use are able to buy plastic credit equivalent to the weight of their plastic footprint. The money invested into buying these credits is used to fund recycling projects that would aptly negate the impact of their plastic usage. 
Plastic credits are issued for plastic waste that would otherwise have ended up in the environment and would have adversely impacted it
When a plastic credit model in envisaged, PIBOs must acquire sufficient evidence of the recovery and recycling of plastic waste from properly accredited processors in order to ensure the validity of the certificate.
Current Challenges Associated with the Plastic Credits Model
Plastic credits can be used for simple greenwashing without any relevant or positive impact.
Companies that are using plastic credits and are issued certificated are not required to be committed to any long-term collection or recovery of the infrastructures. 
Plastic credits can be misused by short-term activities and one-time events like clean-ups.
Current structures lack transparency; Control mechanisms in place can easily be misled and require the support of independent external verification systems.
There have been cases of lack of liaison with the national or regional authorities. 
There isn't clarity, yet, in India, regarding the primary authority of plastic credits and its associated system and how companies should be obligated to demonstrate the use of plastic credits besides a set of documents.