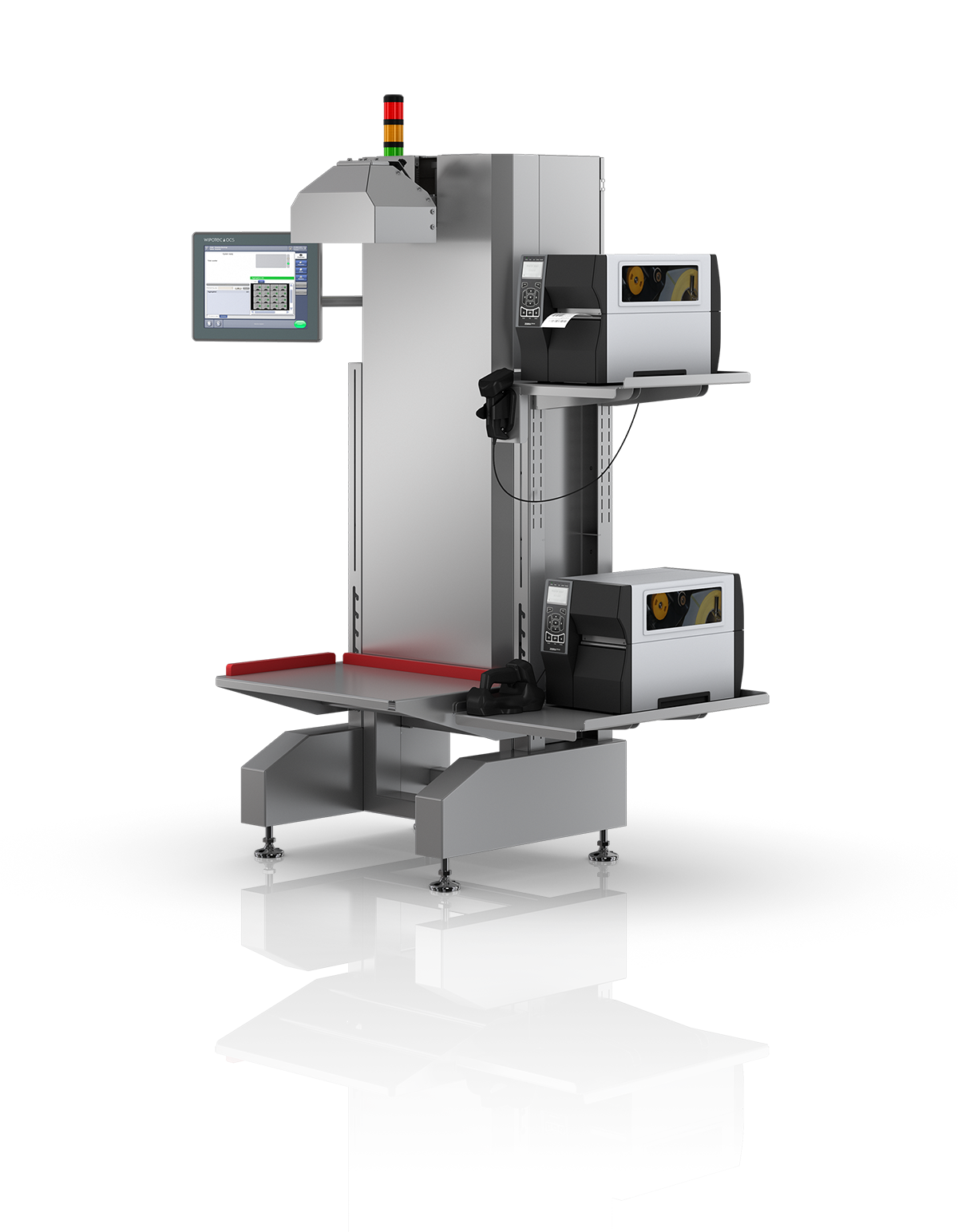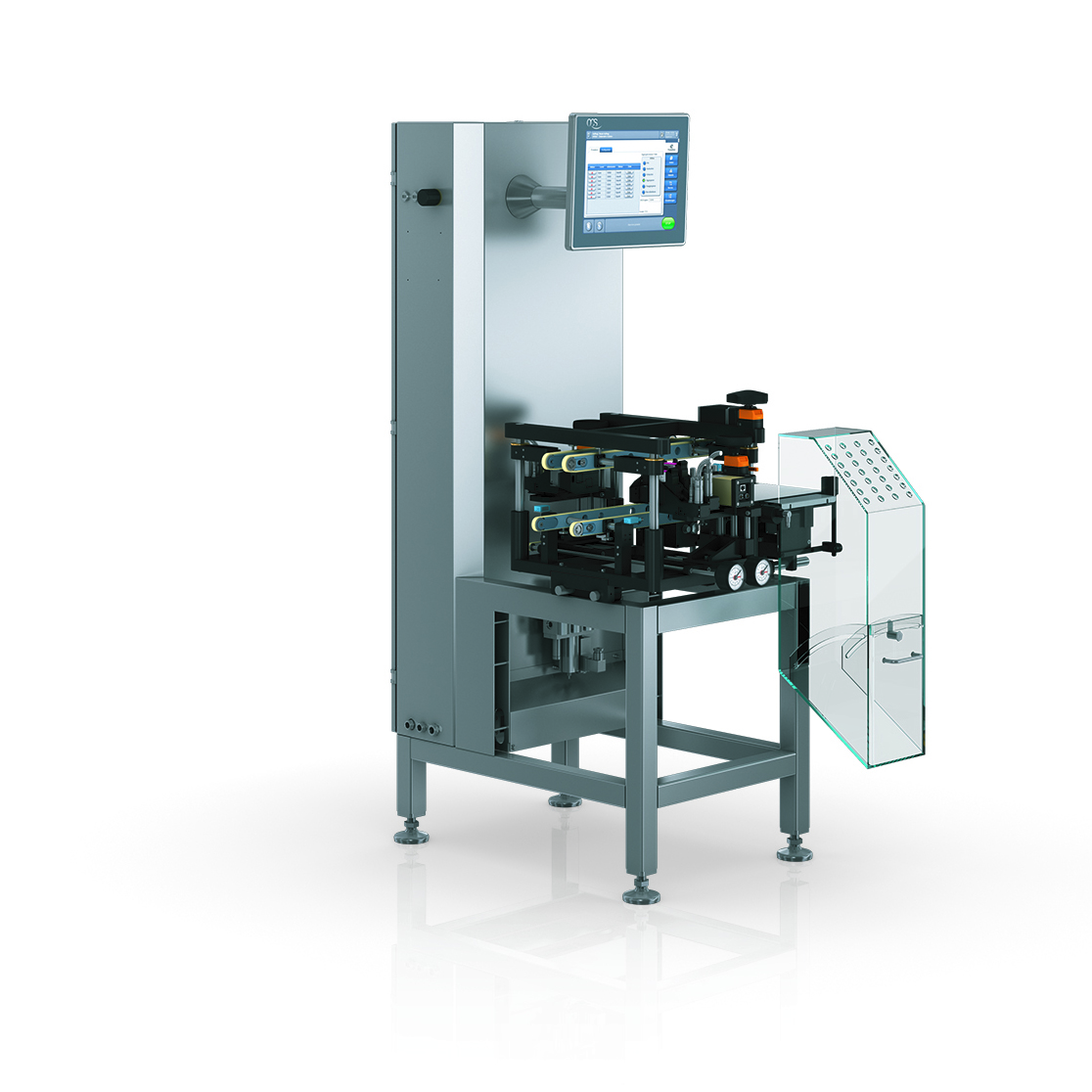 TQS-SP Serialization Unit & TQS-CP Aggregation Unit provide efficient, exacting pharma-mandated carton traceability, and can be integrated with company's signature Electro-Magnetic Force Restoration (EMFR) weigh cells.
Roswell, GA – Lawrenceville, GA – WIPOTEC-OCS, a leading manufacturer and supplier of precision in-motion weighing, track and trace/anti-counterfeiting solutions and X-Ray scanning equipment, will offer live demonstrations of two checkweigher-compatible traceability modules at INTERPHEX NYC, Booth #2261, October 19-21. The units offer pharma-mandated trace & trace capabilities that can be integrated with the company's signature Electro-Magnetic Force Restoration (EMFR) weigh cells, combining end-of-line quality assurance with supply chain transparency.
Used worldwide in major pharma applications, WIPOTEC's TQS-SP Serialization Unit is a user-friendly solution for applying track & trace data to individual cartons. Offering tool-free format changes, the TQS-SP can handle up to 600 cartons per minute, with folding boxes conveyed by a specially designed, double-guided top band system that ensures stable positioning upon exiting cartoning equipment. 
At just 801mm in width, the TQS-SP takes up very little floor space, and its intuitive operator interface touchscreen helps maximize efficiency. The machine features a precision product transport design that is highly adaptable to different packaging types, and its flexible print head and camera mounting easily adapt to various boxes. It also can apply tamper-evident seals to individual cartons. 
Meanwhile, WIPOTEC's TQS-CP Aggregation Unit provides exacting yet expedient semi-automatic aggregation of manually repacked folding boxes. The unit allows pharma manufacturers to conveniently assign units from a lower level – such as a folding box or bundle – to a higher one like a shipment carton. In doing so, it provides a reliable parent-child relationship that will soon be mandated by pending DSCSA regulations. 
With the TQS-CP, the operator places packaged units layer by layer into the shipment carton. Each completed layer is photographed from above by a fully integrated camera, which automatically moves to a preset packing height for proper focus. Once the defined number of layers and units has been reached, the aggregation level is completed and a label is generated. The TQS-CP also can manage the next designated packaging hierarchy level (for example, shipment cartons on pallets). Pallet aggregation can be managed in parallel by an optional extension called the TQS-MP-EXT, whose readings are integrated onto a mobile scanner.
Both the TQS-SP and TQS-CP feature expedient setup and changeover through a software solution called ConfigureFast, which can control all system components including camera, printer and transport system. Remote maintenance and troubleshooting also is available. 
 
About WIPOTEC-OCS, Inc.
WIPOTEC-OCS, Inc. is a leading manufacturer and supplier of precision in-motion product weighing, X-Ray scanning, product inspection, parcel dimensioning, package marking, and serialization and aggregation equipment. The company's weighing, inspection, and track and trace solutions serve applications in a broad array of industries, including pharmaceutical, food, chemical, cosmetics, healthcare, e-commerce and logistics. 
Located in the Atlanta, GA suburb of Lawrenceville, WIPOTEC-OCS headquarters includes a demonstration showroom, customer application engineering labs, a spare parts warehouse, and state-of-the-art meeting and training rooms. The company is part of Germany-based WIPOTEC group, which employs more than 1,000 people worldwide and has been pioneering dynamic weighing solutions for more than three decades. For more information, call (678) 344-8300 or visit http://www.wipotec-ocs.com/us/. 
 
WIPOTEC-OCS, Inc
Christopher Dale
Turchette Agency
cdale@turchette.com
(678) 344-8300