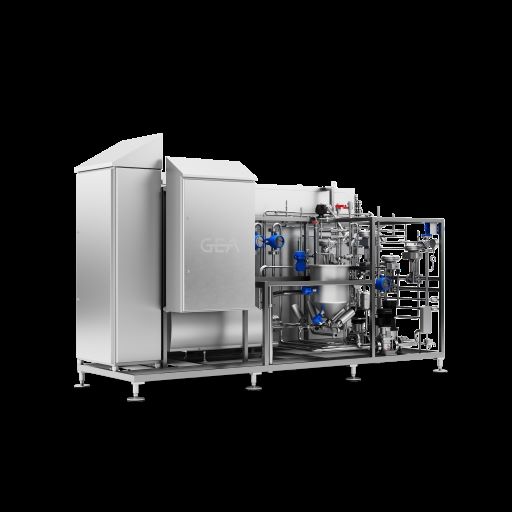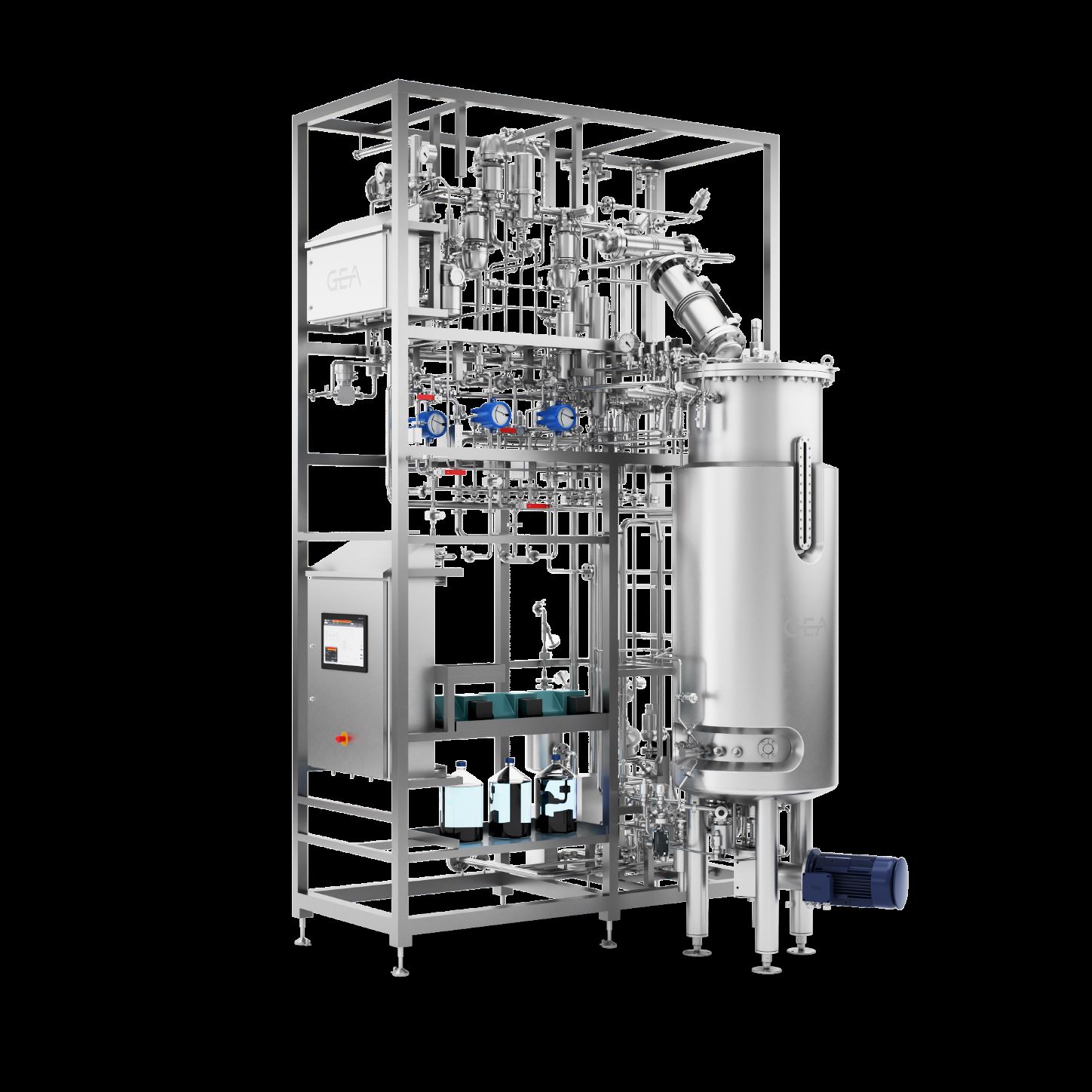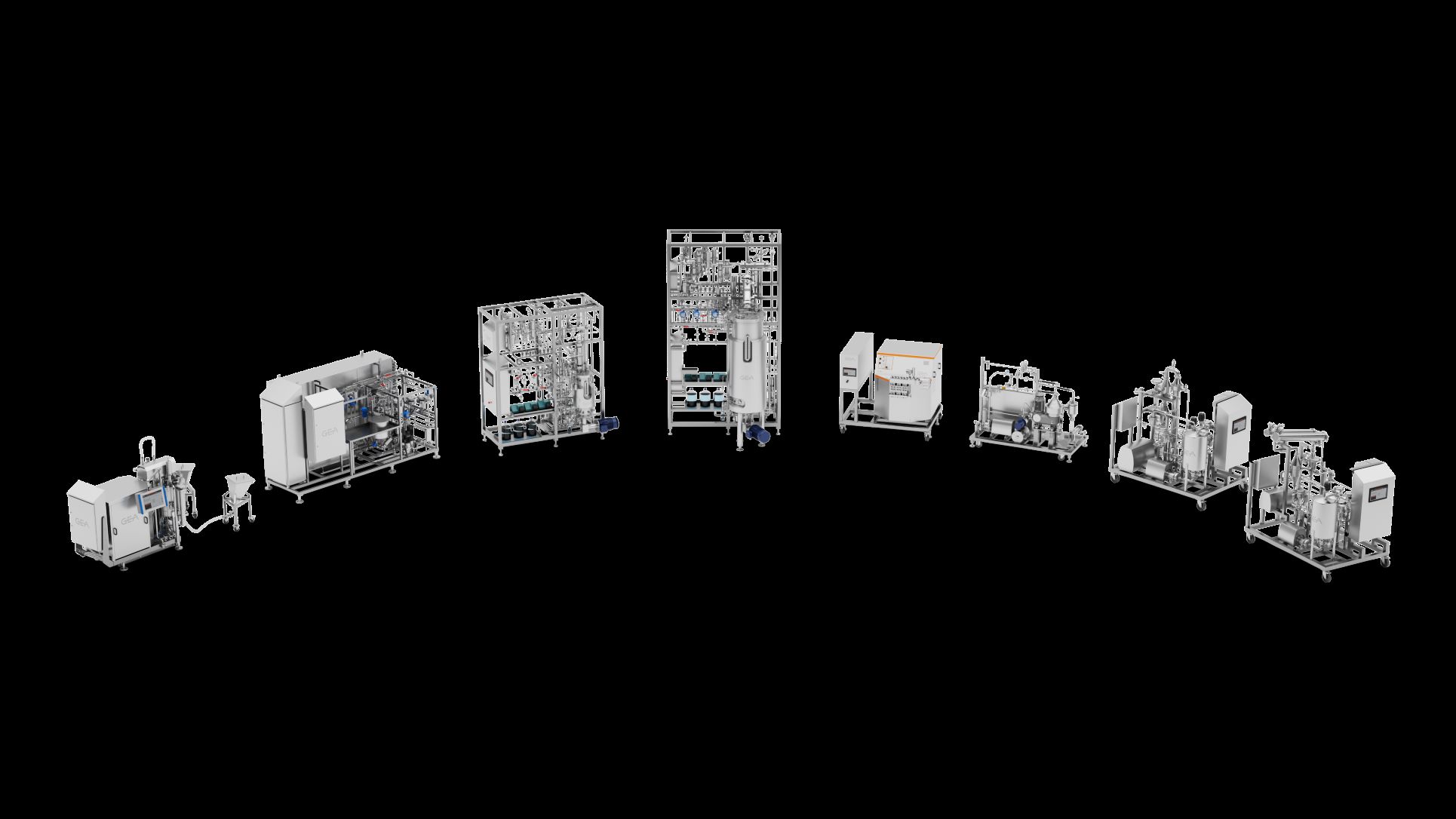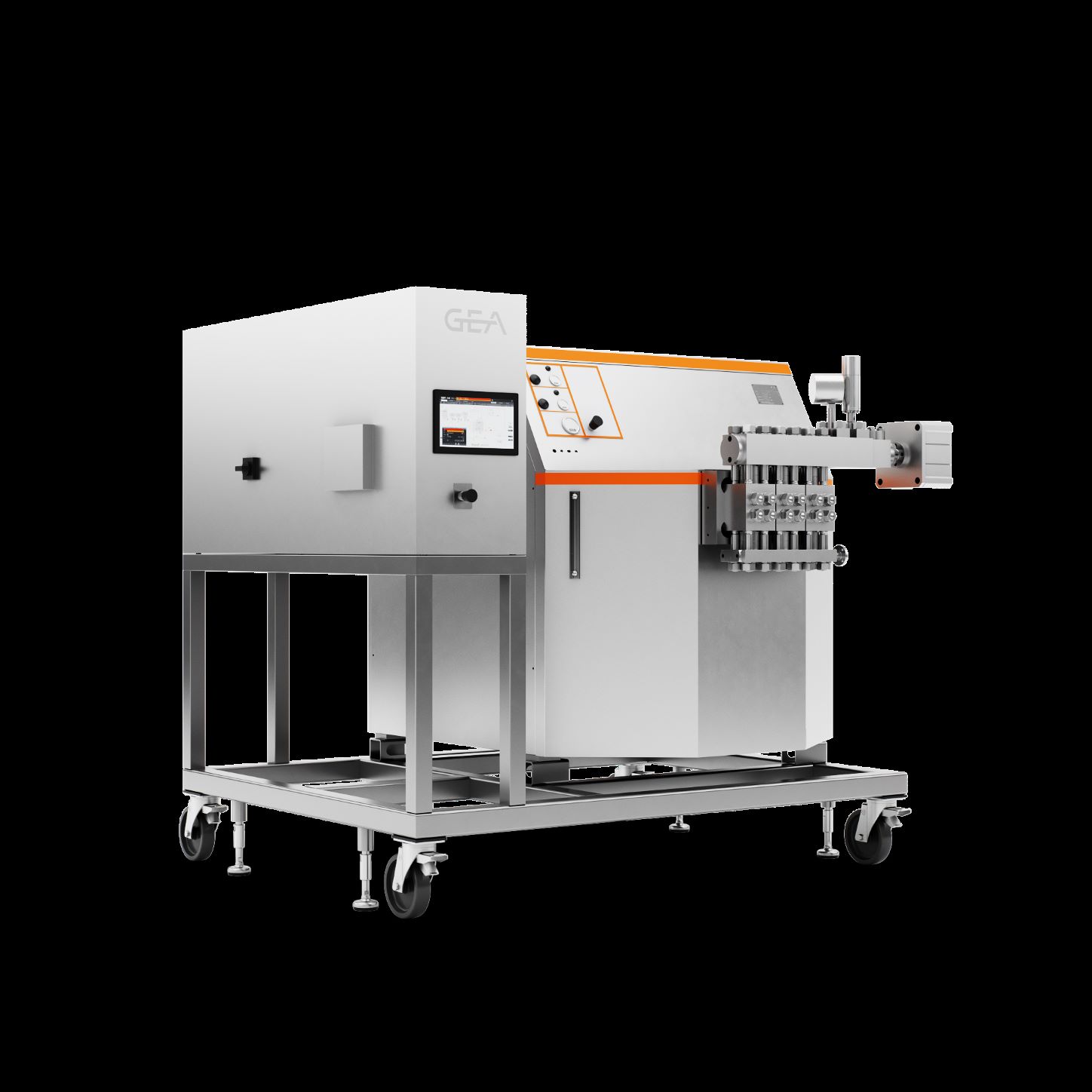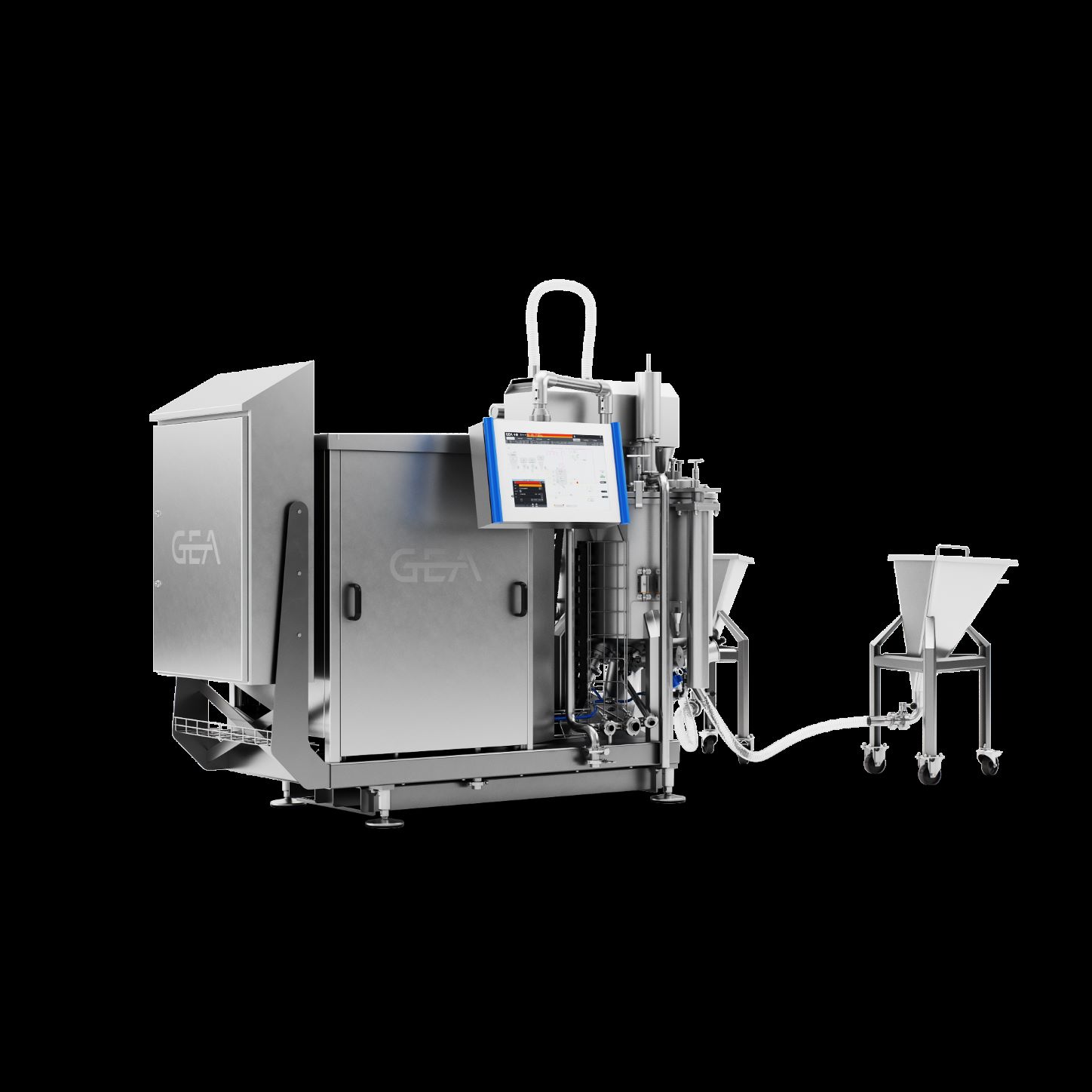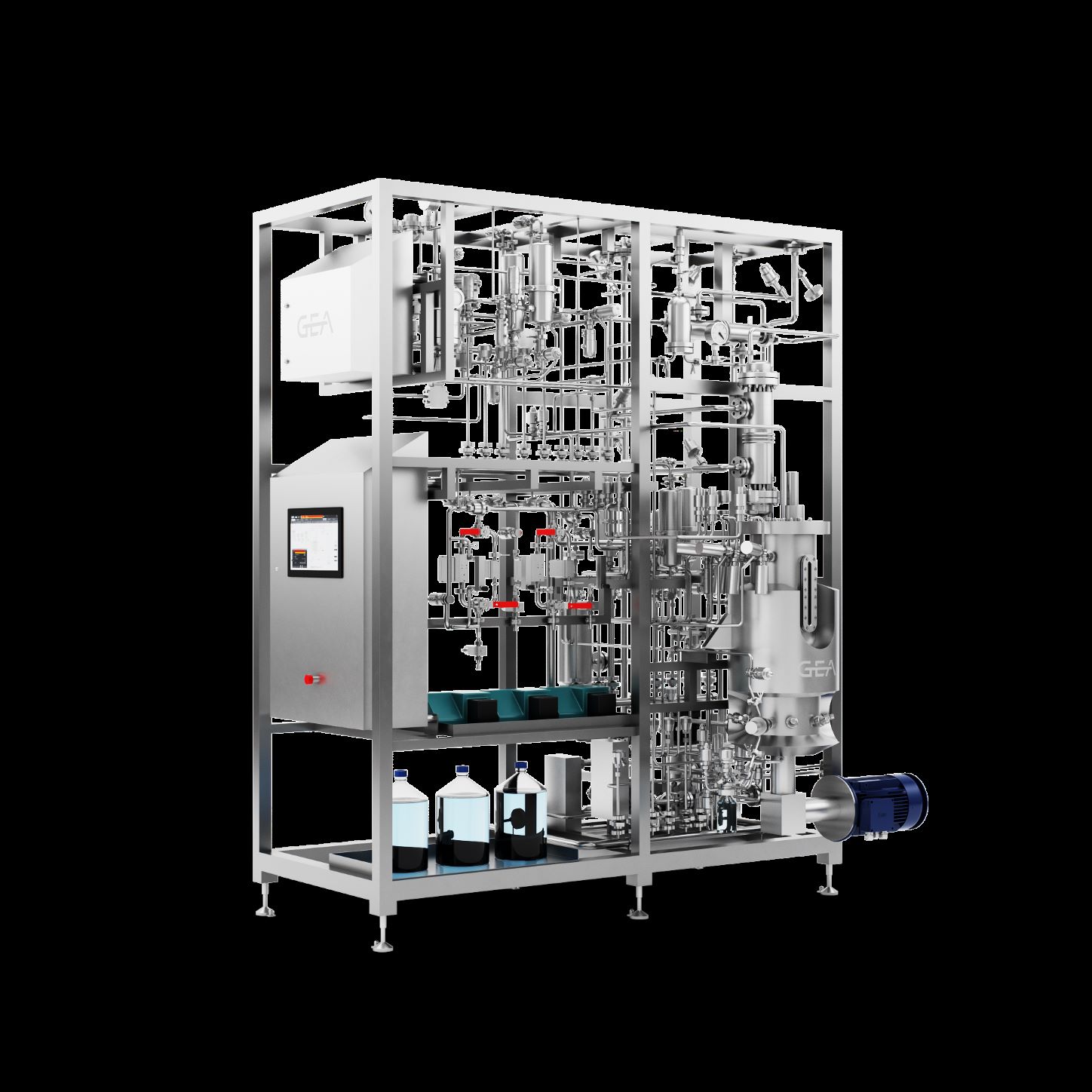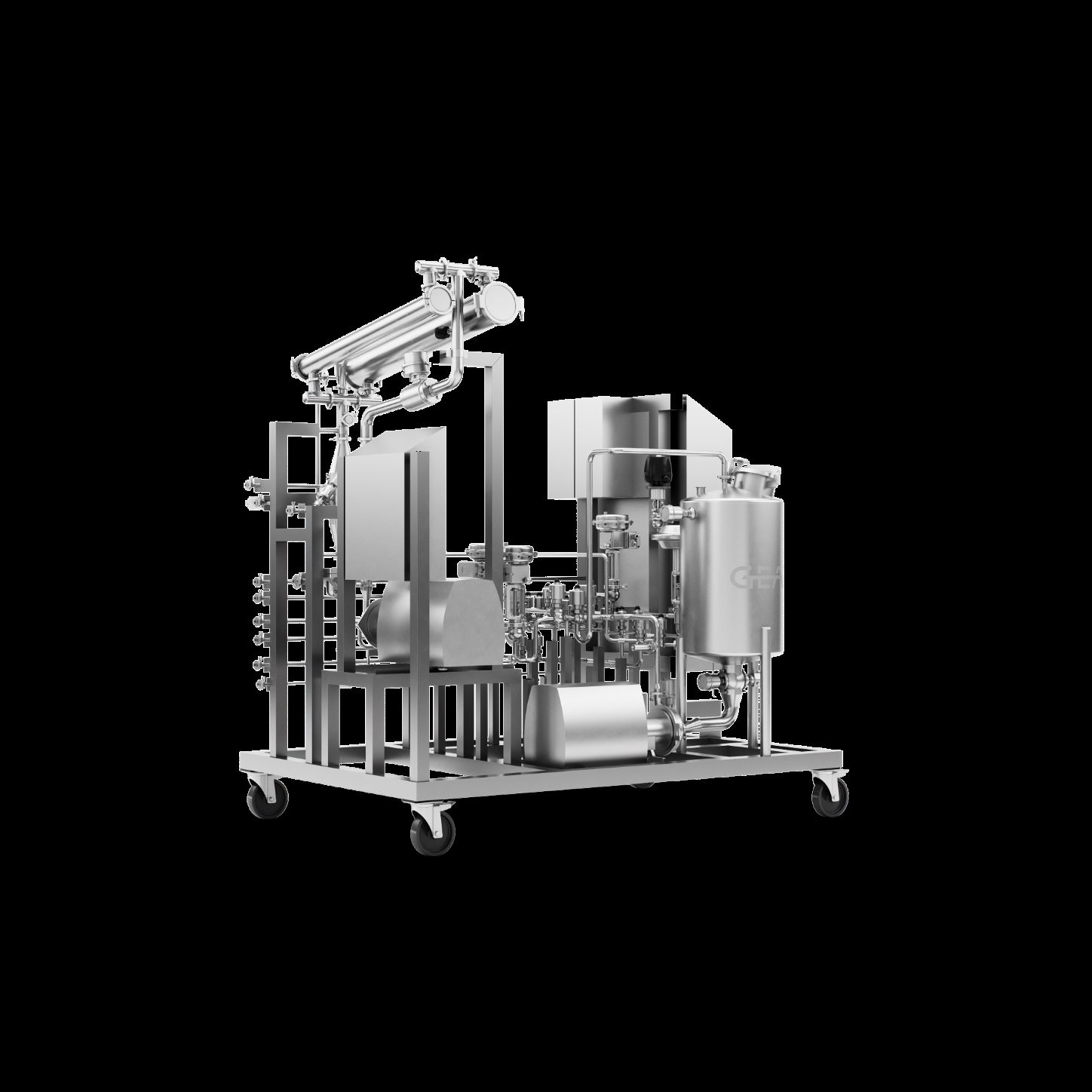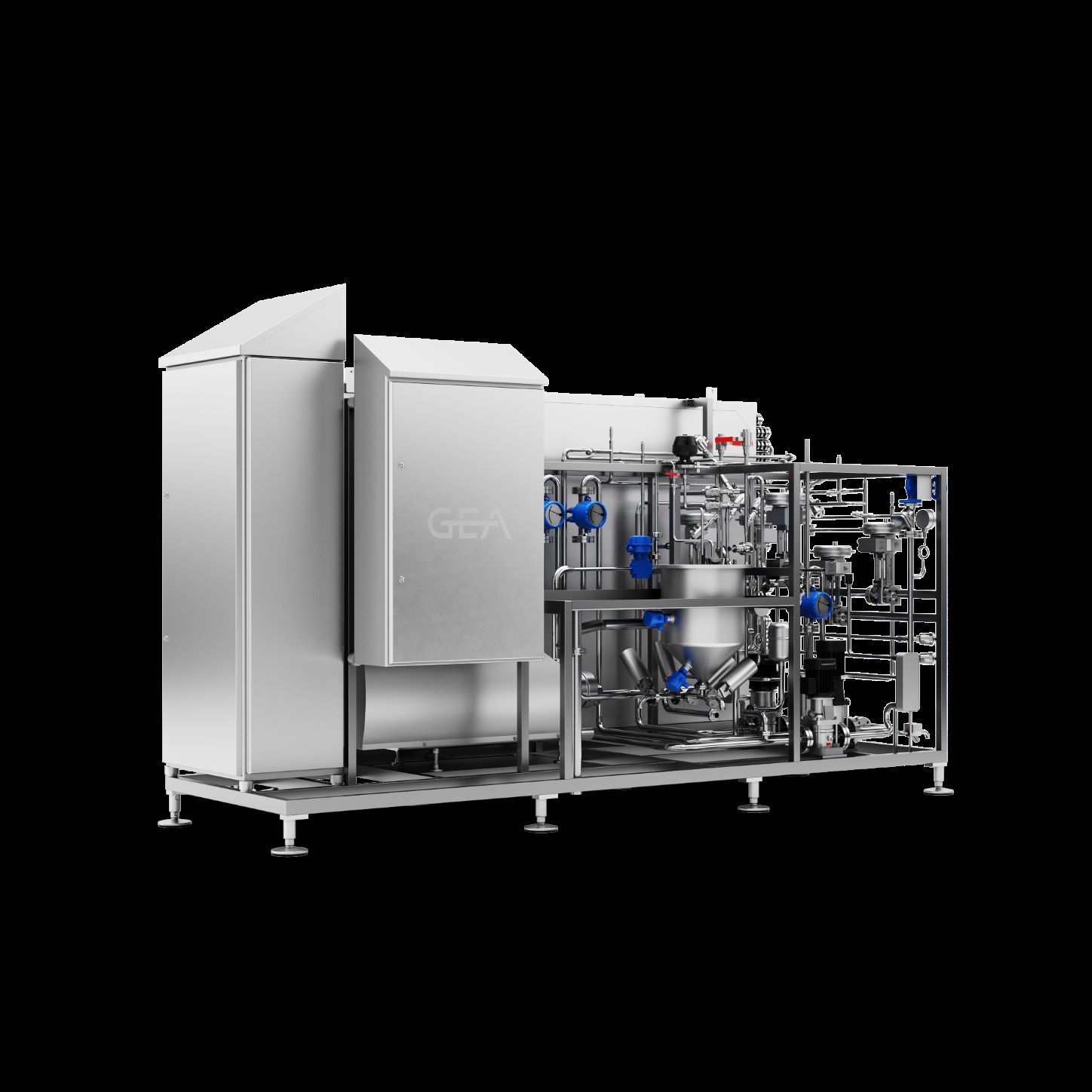 GEA will showcase its Mobile Test Center (MTC) for new food applications
The MTC enables customers to evaluate process and product concepts as well as prepare them for commercial manufacturing
Visit GEA at Anuga FoodTec, Hall 5.1, booth C.001/D.019
The need to sustainably transform the food industry and find alternative sources of nutrition has never been more pressing, concludes a report by the U.S. Food and Agriculture Organization (FAO). As a technology partner to the industry, GEA aims to lead the way to tomorrow's safe, accessible and affordable nutrition by driving game-changing advances in the novel food market. At Anuga FoodTec 2022 in Cologne, GEA will showcase its new pilot line for cell cultivation and fermentation that allows customers to fast-track cellular agriculture's development from the laboratory to commercial production.
"We will be providing a sneak preview of how technology can help combat increasing food insecurity. Our Anuga showcase under the guiding principle of 'A Taste of Tomorrow' will shine a light on GEA's model New Food initiative, which promotes innovation in the emerging cellular agriculture sector," says Heinz-Jürgen Kroner, Senior Vice President Liquid & Filling Technologies at GEA. Highlight will be a modular, Mobile Test Center to help customers pilot and scale these new foods.
From the lab to the factory
For the first time, GEA will showcase its Mobile Test Center (MTC) for new food applications. Available for customers to rent or purchase for use on their own or GEA's premises, this fully equipped, pilot-scale process line for cell cultivation or fermentation can be individually configured.
"While laboratory setups alone are enough to provide experimental evidence that a particular formula or cell growth might work for a specific end product, it is only possible to evaluate those results and develop a viable concept for industrial scaling with a pilot line. Our MTC turns concepts into reproducible processes," says Kroner. In a word, the GEA Mobile Test Center will bridge the gap between laboratory work and demo plants. Using the test center, customers are able to not only determine parameters ranging from cell viability through mass balance to yield but also to efficiently design processes and develop a future-proof business model for subsequent commercial production.
Reliable concept studies to go
Up until now, making the leap from lab testing novel foods to validating processes on an industrial level has required a significant investment in a demo plant – despite there being no guarantee of success. With its Mobile Test Center, GEA is offering a new way of providing proof of concept for cellular agriculture. Best of all, customers do not need to invest in a full pilot plant to facilitate the process of scaling up to commercial cell-based manufacturing. Instead, they can use the MTC to study cell cultures and microbes as well as improve fermentation strategy, modify formulas, alter growth media and ingredients plus tweak process parameters so as to increase yield and repeatability.
"We need to not only find new ways of feeding people but also to make that food readily available and affordable," says Kroner, describing the challenge. "Since GEA is a technology expert, this is where our strength lies – in providing our customers with an exceptionally high level of investment security when they enter into novel foods."
Mobile Test Center with an end-to-end process line
The MTC comprises eight industry-approved, food-grade technologies, including the GEA multifunctional fermenters or bioreactors as well as equipment for mixing, heat treatment, homogenization, separation and filtration. With the freedom to alter the sequence of the various steps and add or repeat process stages, customers are empowered to test cultivation and fermentation strategies as well as product recovery. Thanks to the test center's flexible process architecture, GEA can individually configure, install and commission the plant on site.
Images (please use the link to download high-resolution material; the link is valid for 30 days)
Fig. 1: Available for customers to purchase, rent or use on GEA's premises, the GEA Mobile Test Center (MTC) is a fully equipped, pilot-scale process line for manufacturing cellular and acellular new foods. Photo: GEA
GEA Mobile Test Center technologies
Fig. 2: GEA BATCH FORMULA® PRO High Shear Mixer: Capable of blending end products with a solids content of up to 80 percent or a viscosity of up to 100,000 centipoise, this high shear mixer can handle complex products. Photo: GEA
Fig. 3: GEA UHT pilot plant: This plant is a flexible, highly automated system that indirectly heat treats liquid products such as cell culture media or dairy products. Photo: GEA
Fig. 4: Bioreactor/fermenter (pilot line consists of two units with 50-liter and 500-liter volume): GEA's plug-and-play bioreactor or fermentation solution is available in two sizes and can be used either for cell cultivation and/or fermentation reactions. The adaptable two-in-one pilot plants are suitable for scaling development processes and producing test batches. The picture shows the 500-liter version. Photo: GEA
Fig. 5: GEA Ariete Homogenizer 3030: During homogenization, cell membranes are mechanically ruptured, releasing their contents, which can then be separated and further processed. The GEA Ariete high-pressure homogenizers ensure optimum cell disruption with high flow rates, making them ideal for industrial processing in cellular agriculture. Photo: GEA
Fig. 6: Self-Ejection Separator FSE 10: As part of the downstream process, the GEA centrifuge separates biomass from the fermentation broth. This stabilizes the product feed and consistency, helping to ensure the repeatability of the membrane filtration and other downstream processes. Photo: GEA
Fig. 7: Crossflow ceramic microfiltration plant: Thanks to ceramic microfiltration (CMF) membranes that act as a physical barrier, unwanted solids, bacteria and cells are trapped and separated from the valuable product. That means the unit is particularly good at containment, i.e. protection by way of isolating processes which, for instance, involve genetically modified organisms (GMOs). Photo: GEA
Fig. 8: Crossflow membrane filtration plant for ultrafiltration: Equipped with spiral polymeric ultrafiltration membranes, this versatile membrane filtration plant is suitable for product clarifying or fractioning as well as for concentrating and washing. Photo: GEA
GEA Media Relations
Fanny Förster
fanny.foerster@gea.com
+49 211 9136-1504