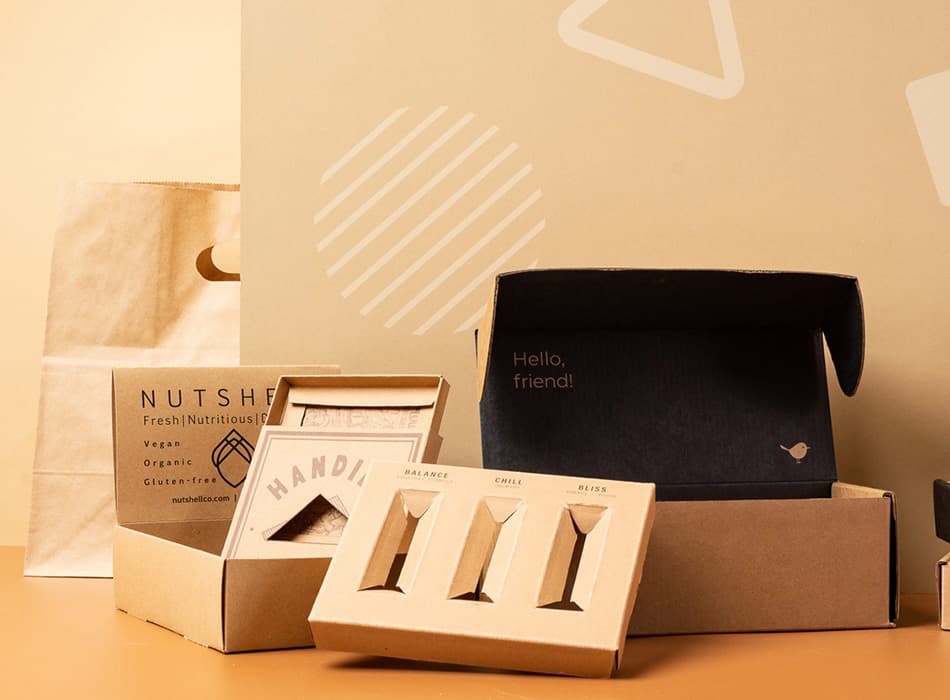 Harry Wilson
Natural kraft paper is the most durable of the traditional packaging materials. It is used where full strength is desired, such as in industrial bags, shopping bags, inner plies of multi wall sacks, or plain wrapping paper. Kraft fibers are also used to make corrugated board liners. The best white paper is bleached kraft paper.
The kraft paper is useful for the applications requiring strength, print ability, and appearance, such as flour and sugar bags, stickers, and envelopes
How Is Kraft Paper Made?
Kraft paper is produced using the Kraft process, which requires the chemical conversion of wood into wood pulp like other paper processing processes. Lignin and cellulose are the structural elements of wood. Since lignin does not make decent material, it must be isolated from the cellulose. Wood chips are cooked in a "white liquor" made of sodium sulphide and sodium hydroxide to do this. They separate the lignin and cellulose, resulting in solid wood pulp and a "black liquor." The wood chips have been reduced to a pulp and are being filtered to remove any larger parts. The pulp is cleaned to eliminate any remaining cooking liquors before being shaped into various paper products.
Types of Kraft paper
Kraft paper differentiate based on their method of processing that is White and brown kraft paper.
The color of brown kraft paper comes as a natural product from the wood pulp. If kraft paper were to be bleached, that would increase the cost to produce it and weaken it by destroying those fibers that make it as durable as it is.
White kraft paper is more potent than conventional paper.The processing makes white kraft paper of bleaching with sulphonate. Bleached kraft paper is also essential if you want to protect your product packaging against yellowing over time.Compared to brown kraft paper, the bleached kraft papers have around 15% less strength and a higher cost, but they are helpful where the impression of better cleanliness or high-quality printing is needed. The pulp can be bleached using a variety of techniques. Until recently, chlorine bleaching was the most popular method of bleaching. However, the finding that chlorine bleaching contained trace amounts of dioxin caused significant improvements in this traditional procedure.
Kraft paper can also be made from different kinds of wood. Certain woods like bamboo and pine aren't often used in the making of traditional paper. Pine is too resinous, and bamboo takes a long time to be correctly processed,making it cost-prohibitive for most ordinary uses. However, both of these types of common woods make excellent use of the kraft paper process.  
Benefits of Using Kraft Paper in Custom Packaging
Using kraft paper saves money on the packaging because it adds less weight to the box. Its natural texture, durability, and stability provide additional security. It is also Eco-friendly kraft paper is directly made from unbleached pulp. Most kraft boxes are made from recycled kraft paper. Moreover, kraft paper packaging is cost-effective when choosing a coated unbleached brown paper or corrugated cardboard and throw it into your garden, it'll start to naturally compost.
Within a few weeks, it will have disappeared back into the ground, and (providing that there are no nasties in ink) there will be no trace of your brown packing paper left. This process doesn't release any harmful chemicals into the soil, either.
Kraft Paper Packaging
Pure brown paper is a famous product packaging material.Because of its versatility as a packaging material, it can save your company time and money.
Corrugated cardboard made of kraft paper is the default shipping option for many reasons.
It's lightweight
It's durable
It's cheap
It can be custom printed
Corrugated kraft boxes add a little additional weight to the object because they are lightweight.
Maintaining the item's total weight ensures that you incur or pass on less delivery costs to your buyer.Kraft paper is a perfect addition to the packing materials because it is durable, but it is also great for wrapping items to secure them.
Custom printed butcher paper is an excellent choice for brands that want to take advantage of the 'natural' texture of kraft paper while also creating an unboxing experience.
Here you will have many different options for how to prepare, print and package your product. We also understand that you want to keep costs low but still create an affordable, beautiful presentation for your customers.
If you're interested in using kraft paper for your company's custom kraft packaging boxes, talk to us first. We have the skills, expertise and equipment necessary to take your product packaging from a conceptual vision to a finished product ready to be unboxed by your customers.
Everything we do is intended to improve the value and understanding of your product. Still, no matter what you're selling or what business you're in, our knowledgeable packaging experts will work with you to better appreciate your vision and bring it to life.
Suppose you want to produce a natural, environmentally sustainable, and appealing box, or you want to highlight your forward-thinking, eco-minded mission. In that case, kraft paper is a perfect way to show off the simplicity, "homemade-ness," and organic qualities of your product in a single concise packaging style.
Get a free estimate for designing and packaging
Contact us today for more information on this or on our many other food packaging choices.
We have a team of creative designers who can adequately produce your sustainable packaging in such a way that your name, your story and your perception of your market are authentic and thoroughly reflected for your goods to rise above your competition.
Come and find out more about our complete packaging and print design services for a cheap, no-obligation quote today!