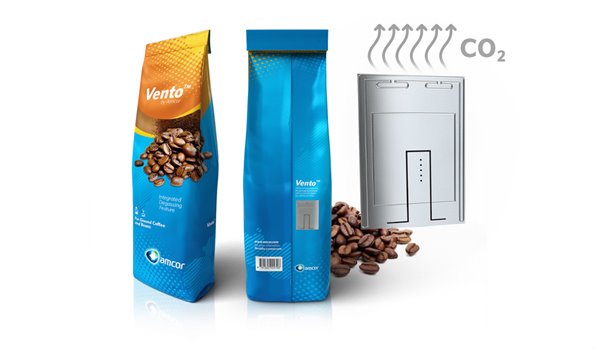 Ajit Pandey
Amcor introduces an advanced packaging system with built-in venting control for ground coffee and whole beans. For coffee roasters, freshness is key. To deliver full flavour to consumers, most coffee producers prefer to package their product right after roasting. For decades the solution for degassing freshly roasted coffee has been to apply hard valves that allow carbon dioxide (CO2) to escape the pack, however this added parts, machinery, complexity and costs to the packing process.
Vento™ is the only coffee packaging system delivered to roasters with the degassing system already applied. It's ready to run on their filling machines. Coffee can be packed immediately after roasting with no additional equipment or steps, preserving its fresh flavour and aroma.
In addition to freshness and process efficiency, Vento offers sustainability advantages. It is up to 87% lighter weight than hard valves and allows energy savings by eliminating the need to power an applicator machine. This results in up to 8% decrease in overall carbon footprint for a 250 gram pack.
Vento™ can be integrated on any of Amcor's typical triplex laminates for coffee soft packs, and adapted to customers' specifications.