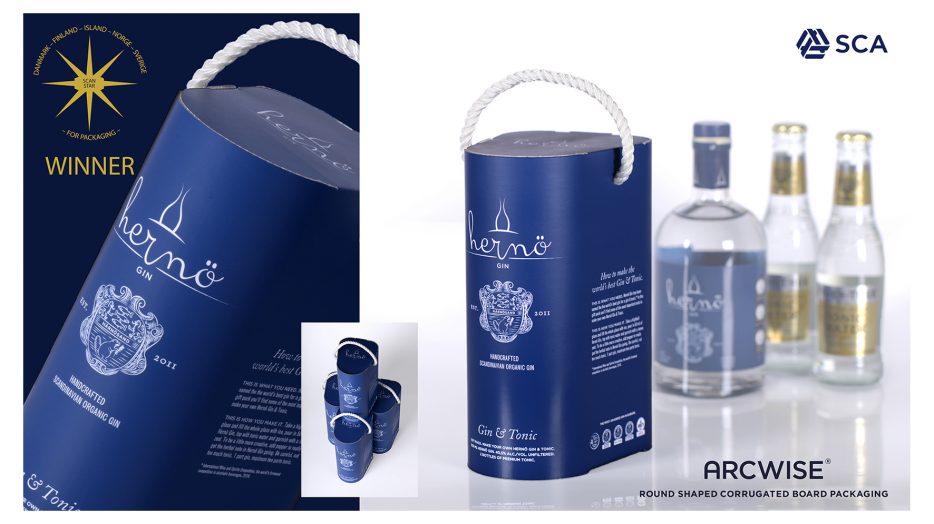 The jury found that the packaging design implies a clever use of corrugated board creating a shape, which has a strong potential for branding. In addition the new packaging design implied a 77 % carbon foot print reduction compared to the previous packaging (grey board tube with plastic lids).
The packaging design was made by Mattias Bodell and Ella Järlehag at Arcwise Design Lab and the Graphic design was made by Maria Åman, Hernö Gin AB.
ScanStar is a joint Nordic packaging competition held annually since 1969 by SPA, the Scandinavian Packaging Association. ScanStar is the only Nordic packaging competition that gives the winners the right to enter the WorldStar competition.