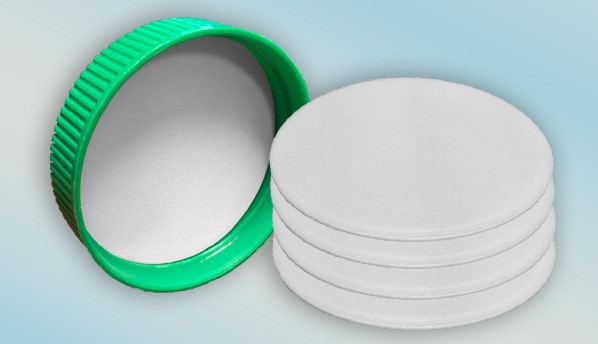 Closed cell LDPE co-extruded foam liners with their solid LDPE skin layers present a clean and uniform surface with white opaque color that consumers associate with quality.  Brand owners will value Uni-Foam US™ for its compressible yet resilient foam core that creates a robust seal with all container materials.  The co-extruded structure allows the different material properties of the compressible closed cell foam core and solid skin layer to combine to offer good compressibility, leak resistance and a visually appealing smooth surface.
Applications - Beverage - Spirit & Wines, Personal care - Creams & Lotions, Pharma - Tablets & Liquids, Cleaning products - liquid & solids.
Properties - excellemt chemical resistance, non-absorbent (closed cell), hygienic, dust free, compressible.
DMF, FDA and EU Regulatory Compliant.