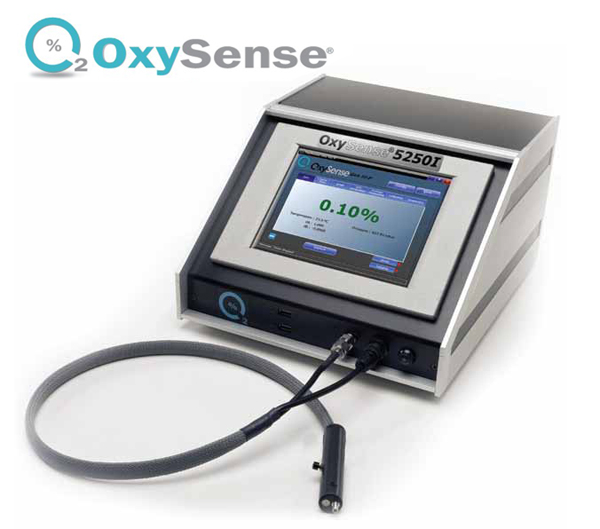 We are pleased to announce that OxySense, the leading brand in non-invasive optical oxygen analyzers and permeation testing solutions is joining Systech Illinois. OxySense and Systech Illinois have been trusted for decades to deliver the highest quality and most reliable gas measurement solutions.
The OxySense range includes; non-invasive optical oxygen analyzers, oxygen permeation (OTR) analysis, in-line process monitoring and oxygen measurement accessories. These measurement systems are used by packaging labs, packaging quality control labs, processors and packagers worldwide. The OxySense oxygen measurement technology is unique not only for its ability to measure oxygen non-invasively, but also for its ability to measure oxygen in headspace, as well as dissolved in liquids. It is an optical system that can measure oxygen concentration within packages that are transparent, semi-transparent, and translucent; and as long as the packaging material can transmit blue and red light (at approximately 470nm and 610nm respectively) oxygen measurements can be made.
The OxySense technology complies with ASTM F2714-08 for headspace analysis and ASTM F3136-15 for film permeation (OTR) analysis.
OxySense products complement solutions offered by Systech Illinois and sister company, TMI to offer customers a comprehensive suite of solutions for permeation, package testing and modified atmosphere packaging (MAP) analysis. Primary customers for this expanded portfolio of solutions are food, beverage, electronics, pharmaceutical and medical device companies as well as packaging material suppliers.