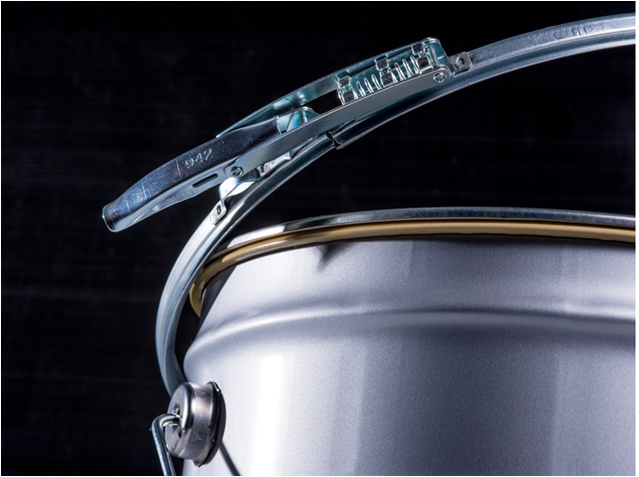 A new pail closure and re-closure system for increasing production line efficiency at minimum cost on paint, chemical and coating filling lines is introduced by Ardagh group.
Spring Latch is manufactured by Ardagh Group. It has already established a reputation for providing an automated and cost effective alternative to the manual closing process required when using standard ring latch closures.
The system with fully patented unique design automatically expands the ring latch when vertical pressure is applied to the lid, and securely fixes the lid onto the container. This simple yet ingenious manoeuvre seals the lid, and enables the pail to be effortlessly and securely opened and re-closed as required. Spring Latch can be immediately fitted to the existing line, and therefore represents a very low cost solution with an attractive return.
It is now available in two can sizes, 286 and 230mm