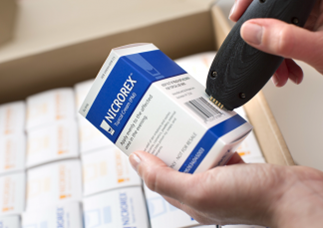 Now a days consumer packaging has become increasingly important as a value-adding element, since packages shape the consumer's experience of the product during use, as well as accelerating the purchase decision. The strategic benefits of viewing packaging as a central value carrier are clear. To consumers, the product and its packaging are often regarded as closely integrated and consumers' initial impression of the quality and value of a product is sometimes determined by their judgment of the package. Adding digitized content to the package is seen as a major 'next step' in this value creation process.
Xerox has become one of the major exponents of the smart packaging revolution. It has taken this course because it firmly believes smart packaging can and will improve supply chain management and enhance interactions with the end consumer leading to improved financial performance for brand owners.
Generally today, there exists a very simplistic view that by adding low cost electronics to a physical package, the package instantly becomes "smart". However, in order to accelerate the promise of smart packaging, a broader holistic view is required, according to Kevin Lewis, a member of the Xerox strategy and marketing team for Digital Manufacturing.
In his Congress presentation he will explain how Xerox' years of experience in creating digital printing ecosystems across a range of industries, coupled with the company's  digital printing and printed electronics technologies gives it a unique insight in to where progress needs to be made to accelerate smart packaging value creation.