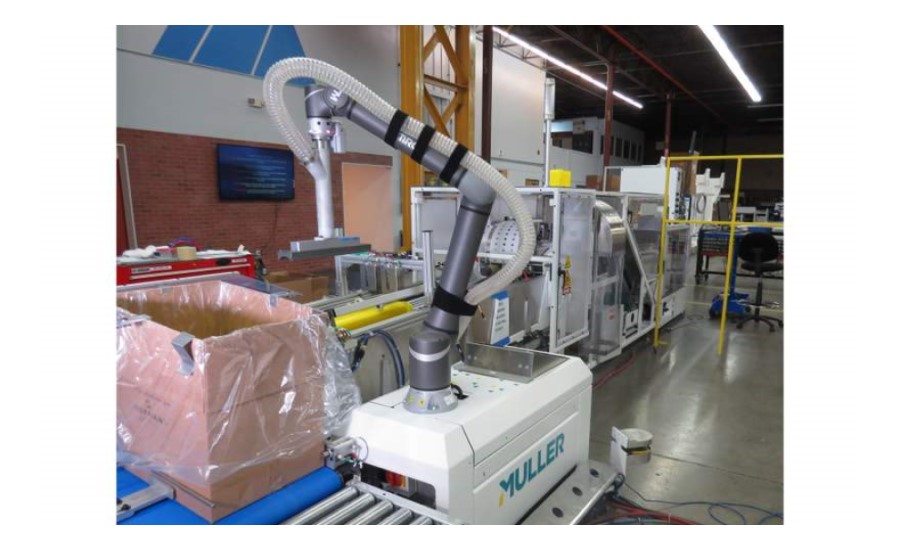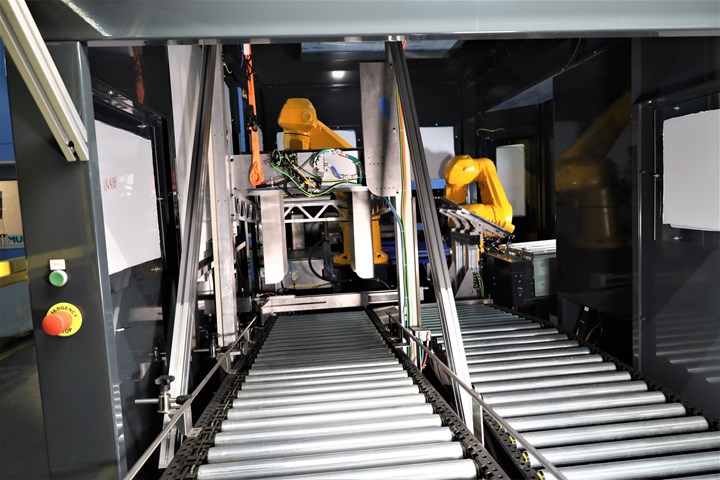 Muller Technology has introduced a new six-axis case packer built around an industrial six-axis robot and promising higher productivity than the company's recently launched cobot case packer. Targeting high-volume packaging lines, the six-axis case packer offers higher cavitation for the production of blow-molded bottles and thermoformed or injection molded packaging, handling up to 64 cavities every six seconds for lids, with five-second cycles for containers.
The case packer can be purchased separately or integrated into an automation line such as Muller's new M-Line system, which the company describes as a new integrated robotic and automation system. The basic model of the six-axis case packer can operate as a standalone; be placed at the end of an injection molding or thermoforming machine, or be tied to in-mold labeling (IML) automation system.
Muller says the system offers portability and quick part changeover for different size configurations. It comes with external guarding and all the latest safety features The product platform will be manufactured in Switzerland and Colorado. Muller has already sold several units of lids and containers in the U.S. and Canada.