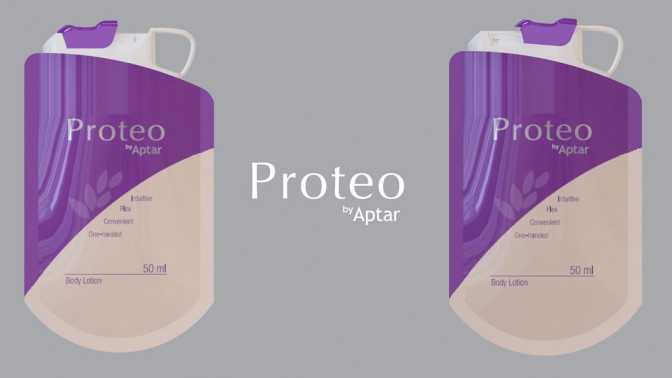 Proteo is an innovative solution with a dispensing system that slides to open and close. It will change the flexible packaging world with its unprecedented and convenient proposal for the Personal Care market.
It aims at consumers who look for convenience by offering a packaging that can easily be kept in a bag or even simply in their pocket.
Proteo is an exclusive, flat packaging solution with a large billboard so that customers can convey the value and authenticity of their brand to the final consumer. With an easy to open and reclosable button, consumers will have fun enjoying their product at all times and anywhere.
It is a product consumer can take with them everywhere because it allows easy access and full use of the package's contents.