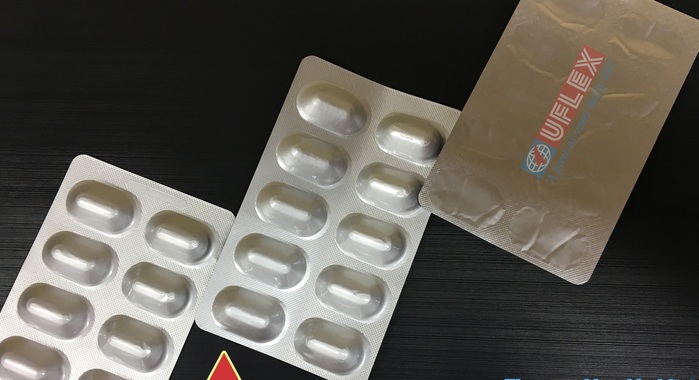 Ankit Farkya
Uflex has come up with a special polyester film as an alternative to the tradition BOPA and PVC substrates used in cold formed pharma packaging. According to the company, the special polyester film will eventually replace the top and bottom substrates of the conventional cold formed alu–alu laminate to a whole new structure comprising 36 micron special polyester; 50 micron soft aluminium foil and 36 micron special polyester.
Polyester is a para-crystalline material which possesses excellent barrier, clarity, printability, and hardness properties. Film forming and orientation of polyester augurs well for the creation of thin profile webs with excellent properties for use in flexible packaging.
This specialty film developed by Uflex can be laminated on both sides of the aluminium foil quite like the laminate comprising BOPA, aluminium foil and PVC films. The engineers at Uflex have successfully brought metaphase morphology which has made it possible to form the film in Z direction, a prerequisite for blister packaging. The moisture absorption of this specialised polyester film is as low as 0.8% working out to almost 92% less than that of nylon.