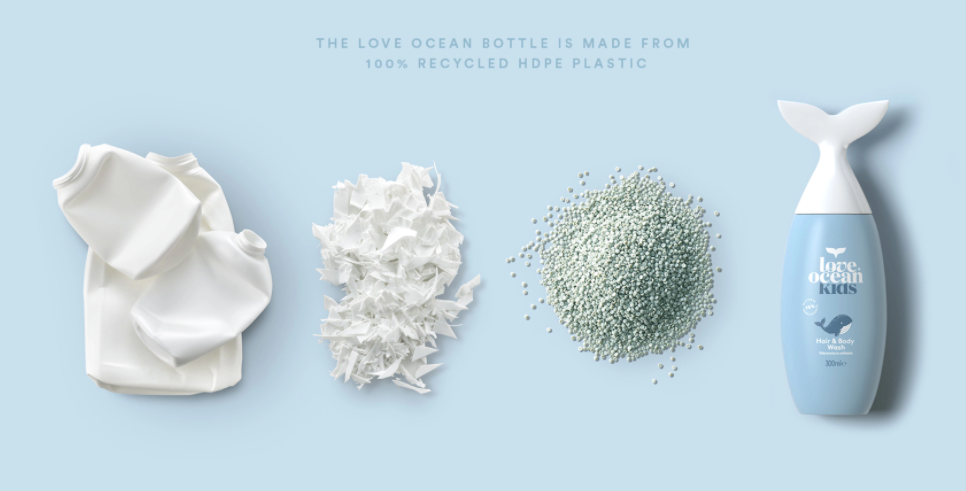 Founded by Gabi Jennings in response to the disposable nature of products in the kids' bath sector, Love Ocean aims to become a part of every family's bath-time routine. The structure of the Love Ocean bottle, developed by Pearlfisher, aims to act as a talking point during bath time for parents to entertain their children with storytelling about the wonders of the ocean.
The whale tail is a key feature for the brand, used both in the 100% recyclable plastic bottle and above the brand name. Pearlfisher wanted the shape to be reminiscent of a heart linking to the brand name and a love for the ocean.
The whale tail also aims to express the fluidity of the ocean waves and is set against a calming, sea spray-inspired, off-white and ocean blue colour palette.
Designed to be kept, the bottle can be refilled with reusable product pouches that can be delivered directly to people's doors and sent back to Love Ocean for cleaning and reuse. Love Ocean has also partnered with the Plastic Bank to fund the removal of the equivalent of 1kg of ocean-bound plastic with every bottle of Love Ocean sold.