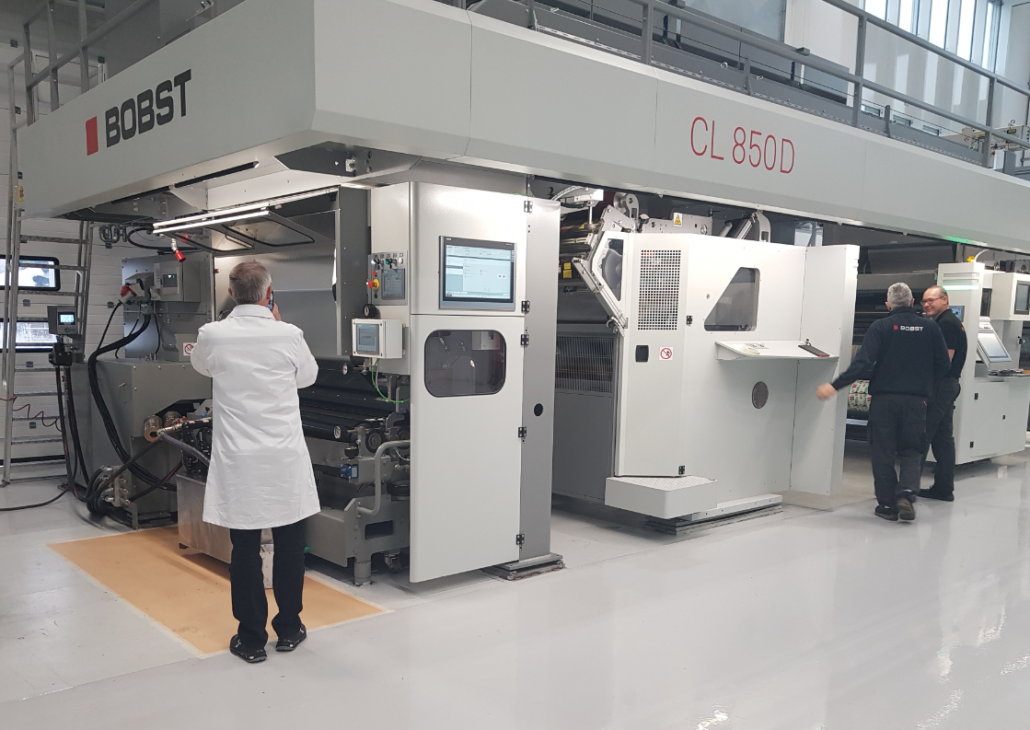 Morchem XPS 2472 A + CS-952 is a high performance Epoxy Silane free aliphatic adhesive designed for retortable aluminium structures. Morchem XPS 2472 is a modular system being also available with Morchem CS-903 addressed to all those applications requiring high chemical resistance without retort processes involved.
Morchem XPS 2472 is part of a complete Epoxy Silane Free product range covering with several grades the most demanding applications: BoV, PET Food, etc.
We would like to thank BOBST for their cooperation during our visit at their Competence Centre in San Giorgio Monferrato.