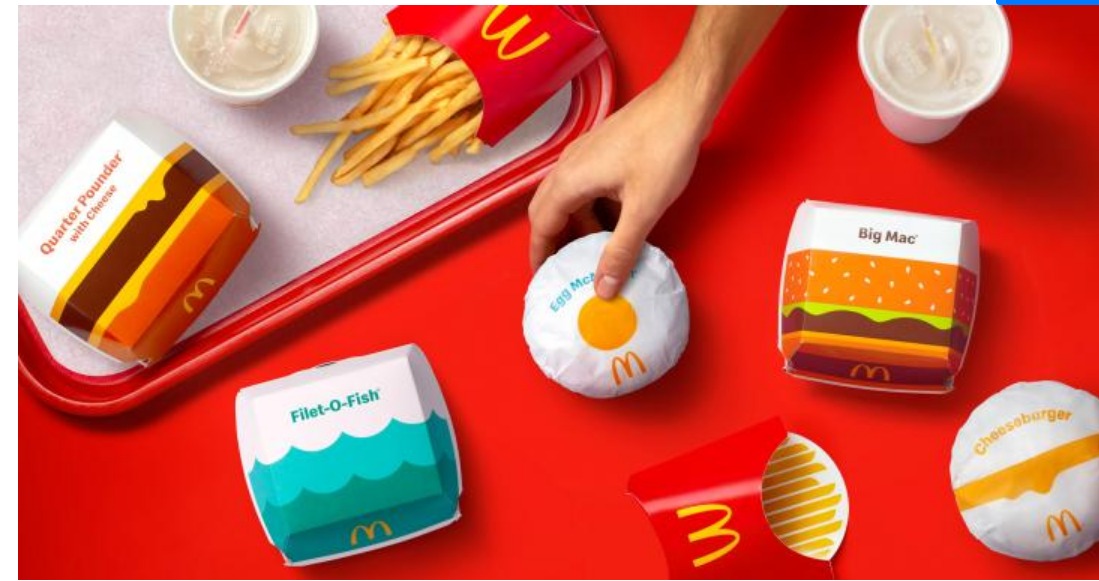 Komal Sharma
Pearlfisher worked with McDonald's to develop recognisable graphics that easily communicate what menu item the packaging contains.
For some products, like the Big Mac, Pearlfisher created an illustration that is a direct interpretation of the food, while other graphics were informed by the item's most significant ingredients.
The Cheeseburger wrapper now has a single, dripping yellow line across it to represent cheese, the Egg McMuffin a single yellow circle to indicate a yolk, while the Fillet-O-Fish is covered with turquoise waves.