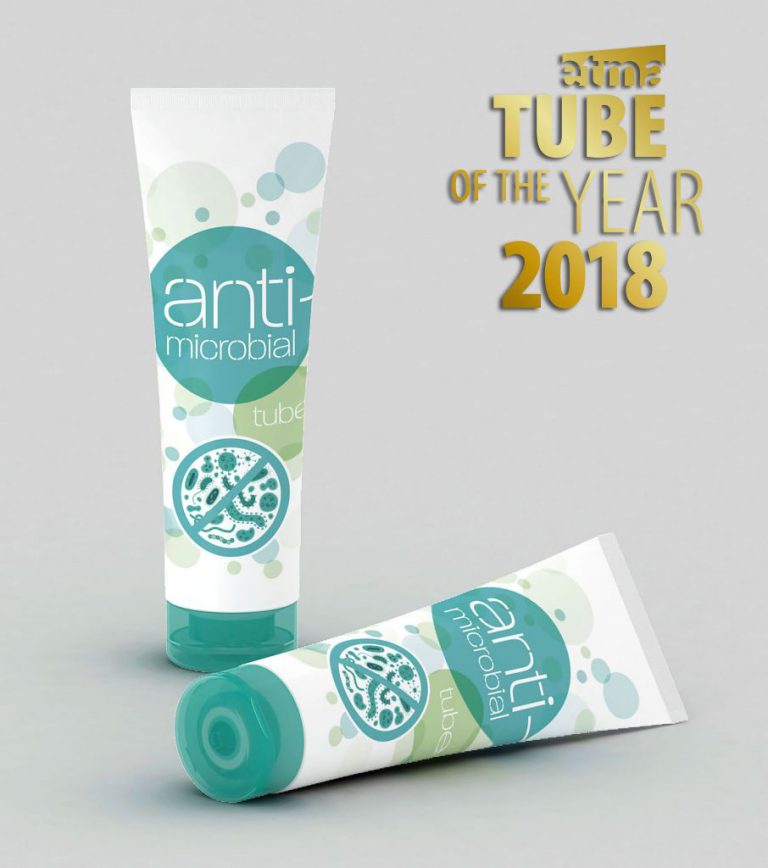 Be it sensitive ointments for the pharmaceutical industry, high-priced cosmetics or foodstuffs such as tomato paste or mustard, there are countless things in daily life that are in the packaging of the tube manufacturer Linhardt. But as good as the packaging may be, it is often not enough to keep the valuable filling for a sufficiently long time. Many manufacturers therefore rely on preservatives or complex sterilization processes to give their products longer shelf lives.
This was a thorn in the side of the developers at Linhardt and they began to look for a film composite with antimicrobial properties and process it into a tube. And the "Antimicrobial Tube by Linhardt" perfectly fulfils these properties.
The reason for this are sterions in the inner layer of the tube. Sterions are molecules which, embedded in plastic, not only destroy bacteria for many years, but also kill resistant germs, viruses, fungi and other harmful organisms with their broadband effect. However, the sterions are harmless to humans because they do not develop toxicity. This is also the reason why they have been in use in medicine and hospitals for some time.
The advantage of the Linhardt – Tube is obvious: Significantly higher shelf life of the product with simultaneous reduction of preservatives. And it is also possible to dispense with energy-intensive radiation sterilization, which is often used.