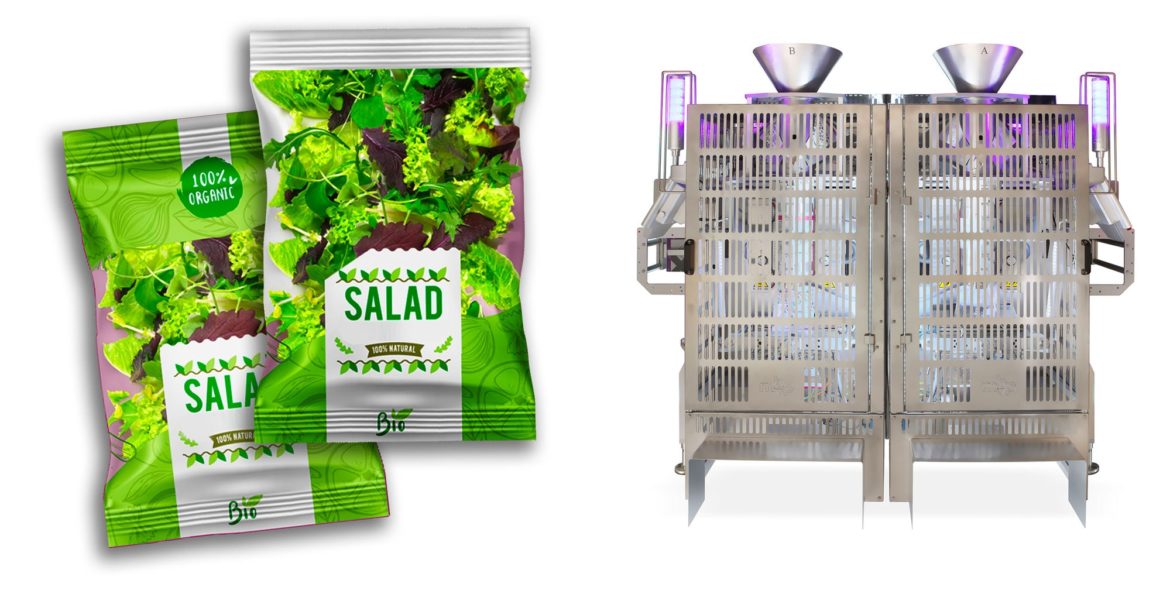 Press Packagingconnections
The line is capable of producing up to 120 (60+60) pillow bag packs per minute from 100 to 500 gr and more.
The MBP Line in 8 advantages
Space: occupies 3.1 square meters with 2.1 meters width
It always guarantees 50% of the production in case one of the 2 machines stops and offers the possibility to increase the speed of the packaging machine at work.
The 16C2 DMA Twin weigher, equipped with memory baskets, offers extraordinary weighing accuracy. The swivel cone, the special embossed sheet metal finish and the IP67 degree of protection make it perfect for the fresh vegetable sector.
The changeover on the two machines takes 12 minutes in total.
The display shows the end time of the reel.
Unique HMI panel to manage weighing and packaging machines
Web cam for remote line control
Industry 4.0 package included as standard
The line has been appreciated by many customers in the industry for its efficiency, stability and simplicity.