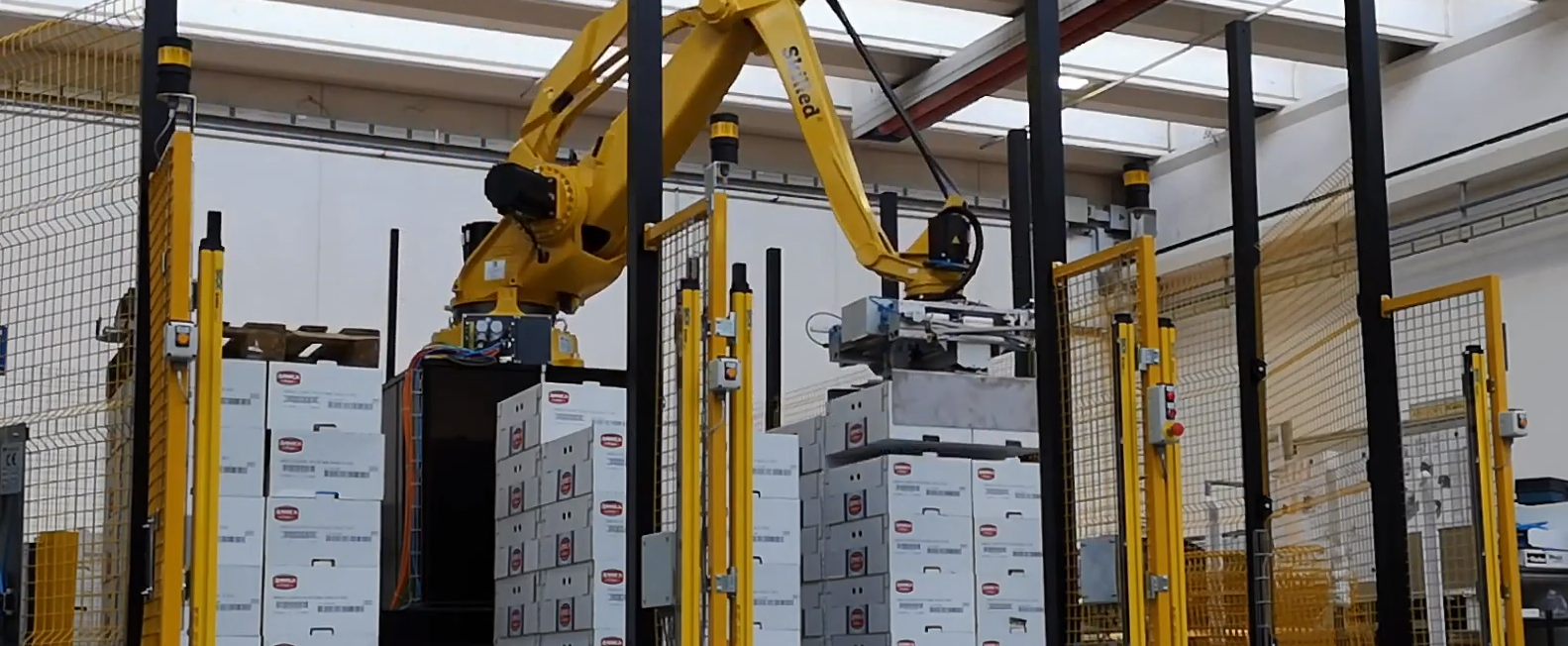 Press Packagingconnections
From Skilled Group they already have 2 multi lines Palletizer Systems, 2 automated LGVs (Laser Guided Vehicles), one Stretch Wrapper and all connection conveyors. With the last agreement they add the 4th new Pelletizing System and the new 3rd automatic LGV.
As you can see from the layout, even the last Palletizer System has an anthropomorphic robot that can handle with one automatic single head carton boxes, shelfready carton trays (400×600 mm and 400×400 mm with variable heights), carton intersheets and empty europallets 800×1200 mm.
The maximum height of the full pallet is 2800 mm and could be loaded with only the carton boxes or with carton boxes and the second empty pallet. Therefore, with this Skilled End of Line System the Customer has all the flexibility required by his modern production.