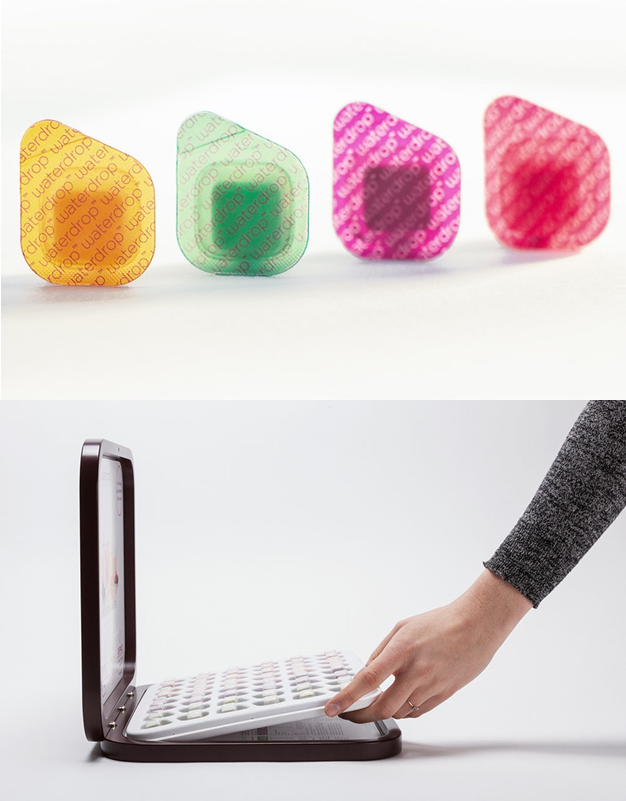 Water drops are the materialisation of the corporate philosophy of Austrian start-up company KVELL. Since the market launch of the world's first micro drink in January 2017 more than half a million of these beverage cubes have already been produced for the Austrian and German market.
Granulated into a powder and pressed into a miniature cube, this tiny pellet in its high-end packaging is somehow reminiscent of those coveted single portion servings for exclusive coffee delights. In this particular case, however, no additional appliance is needed: simply peel off the foil and drop the cube into water. At present, the manufacturer offers 48 different flavours. They are said to strengthen the body's defences and boost its immunological system, improve concentration and make for youthful freshness by means of so-called super-food extracts such as Moringa und Baobab.
  In addition to further flavours for this innovative beverage solution the producers are planning to introduce additional packaging versions and special editions with flamboyant design and in-store displays this year. The outer shell of the cube consists of paper fibre and starch and is recyclable.
The secondary packaging design is reminiscent of a laptop rather than conventional packaging. Since consumers use their own drinking water the transport weight is extremely low.