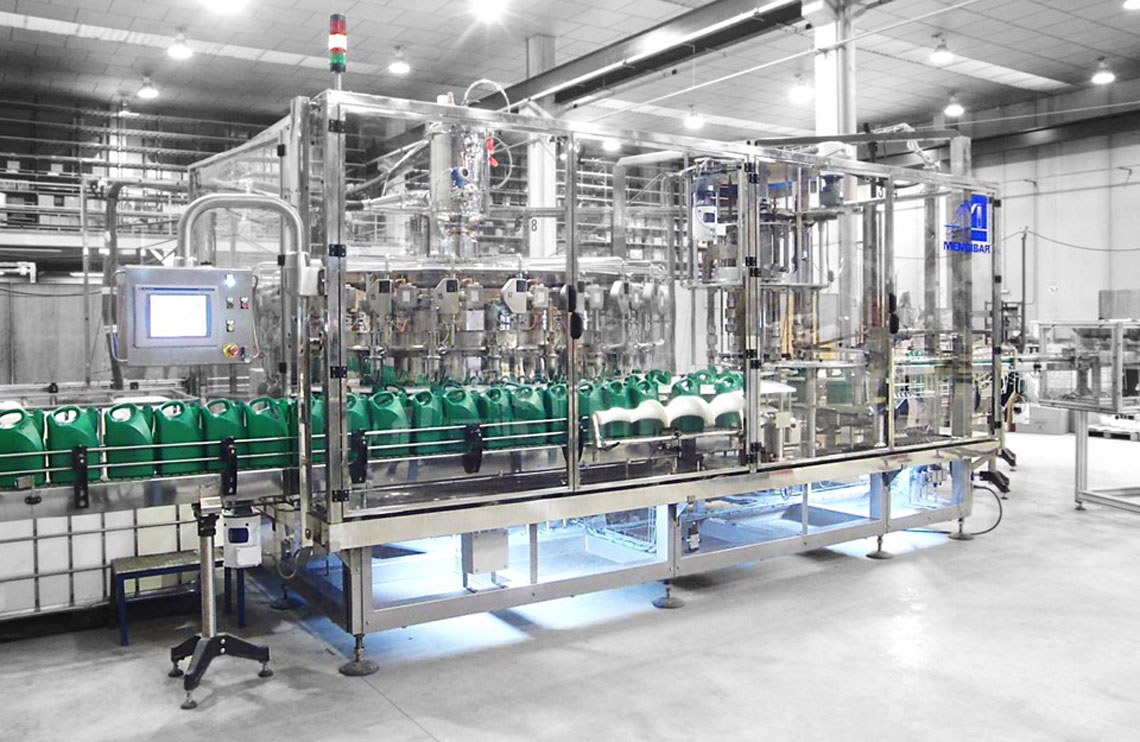 Today, Mengibar Filling machines represent the most innovative solution to fill a wide range of products, covering from highly viscous liquids to thin and foaming liquids. Machine is equipped with the highest level of automation where product change over and bottle size change over are fully automated.
Producing up to 30.000 containers per hour of exactly identical dose and appearance.
Filling up to 12.000 liters of liquid soap and detergent without foaming nor without dripping.
With a wide variaty of closures (trigger pumps, dosing pumps, spouts, plugs, caps, etc).
Your Benefits
New potential for your brand
Your production won't be limited because of long change overs. Fully automated processes increasing line efficiency by up to 20 percent. No ramp-up needed after a long stop or change-over with 'SmartFlow' technology.
Minimum personnel required
Most of the change over operations are fully autometed, the rest are aided by proactive assistance systems. Product change over does not require any manual operation at all.
Flexibility
Capability to run hazard products featuring Corrosion-Proof or Explosion-Proof executions to manage liquids containing alcohol, acids or bases. From low to high pH levels.