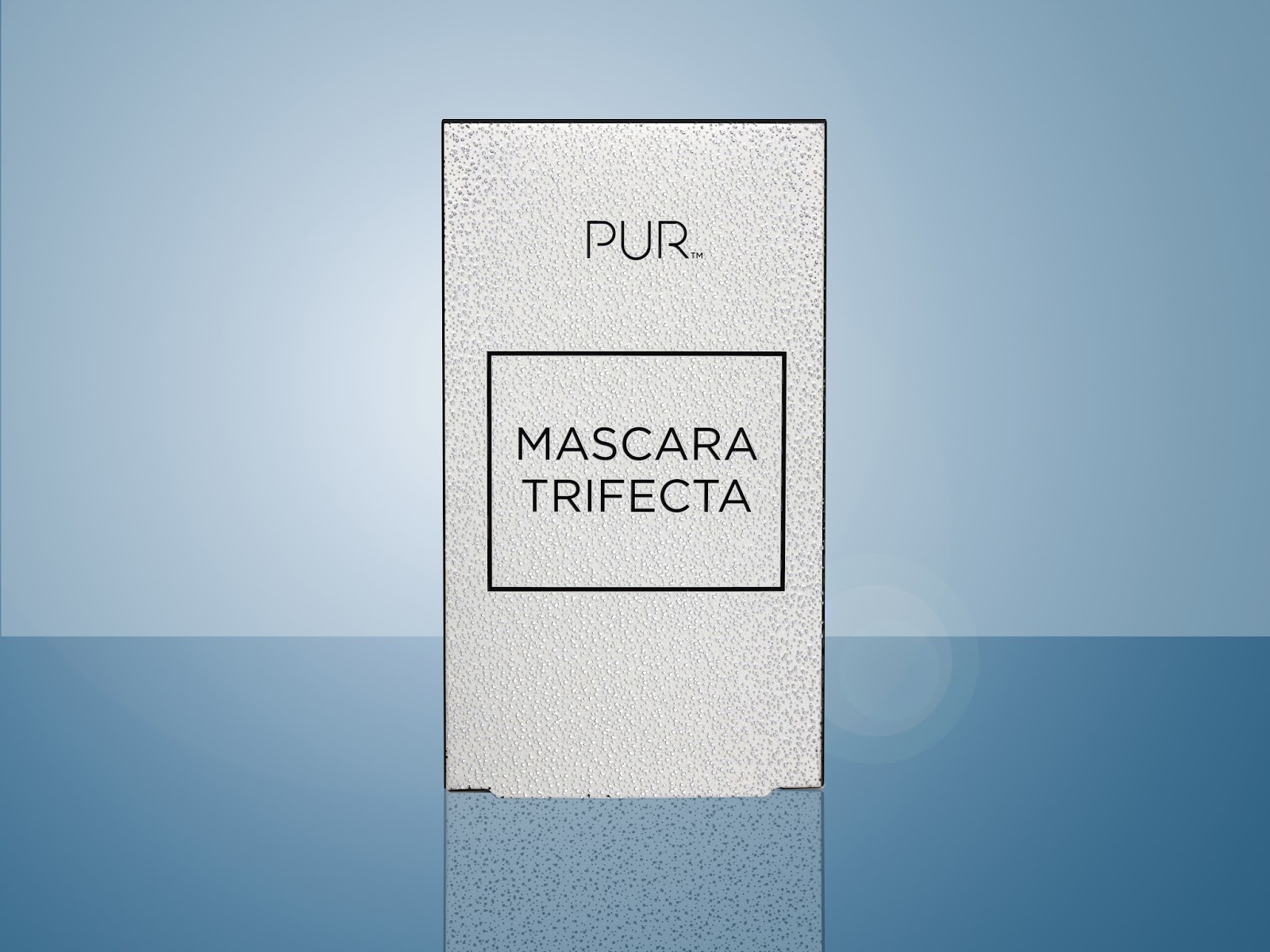 This carton was converted utilizing WestRock PrintKote® SBS paperboard, cold foiled, and offset printed with four- color process inks, in-line with UV gloss coating.
Diamond Sparkle vignette glitter decorative technique was applied on the front panel, creating shimmering tactile and metallic effects, adding dimension, and providing an upscale appearance.
The combination of color and textures differentiates the design from other cosmetic packaging and complements the design of the primary containers – slender multi-colored tubes decorated with bright silver caps.
Diamond won a Pewter Award in the "Folding Cartons" category for Astral Health & Beauty's Pür Mascara Trifecta packaging.