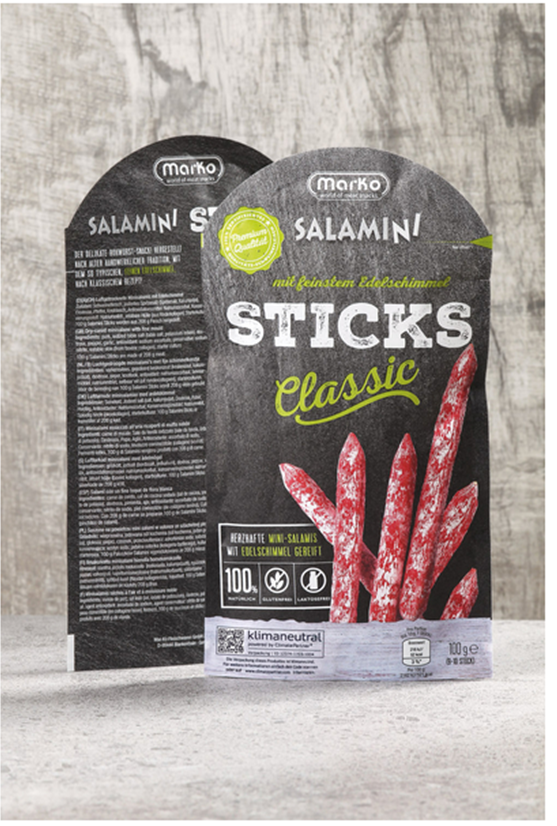 In order to bring environmentally friendly product packaging onto the market, various packaging concepts were analysed. The first step was to reduce the environmental impacts of metallized plastic packaging.
All the important life cycle phases of the packaging films were considered – from the raw materials, to production right up to disposal.
The result: The stand-up pouch for salami sticks is completely aluminium-free and is made of digitally printed composite paper.
Paper from fsc-certified sources.
Digital printing: reduced energy consumption, water-based inks, solvent-free composite, no printing plate.
40% lower greenhouse potential.
30% less energy from fossil fuels.
The excellent packaging shows that the environmental impacts of packaging can be sustainably reduced by using intelligent material combinations, alternative materials and new production and refining technologies.
This pack is developed and manufactured by Wipak Walsrode GmbH & Co. KG.