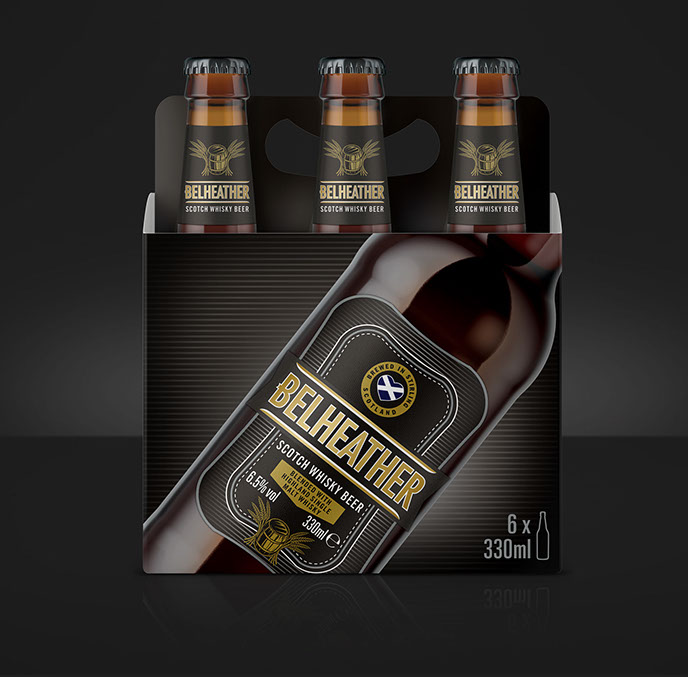 Belheather Scottish Lager is sold in cans offering consumers a good quality lager at a low price. Lidl wanted to extend the range to include a crafted blended whisky beer sold in a smaller 330ml bottle to offer consumers an alternative.
Belheather architecture and hierarchy as a base and replaced the colours with black and gold foils to add some classic premium packaging cues. Refining the typographic detail and using a dark brown bottle adds to the premium feel and increases the whisky cues, elevating the brand into a much more premium proposition.
To move the Belheather brand from a low price point lager sold in cans into a much more premium product proposition sold in bottles.