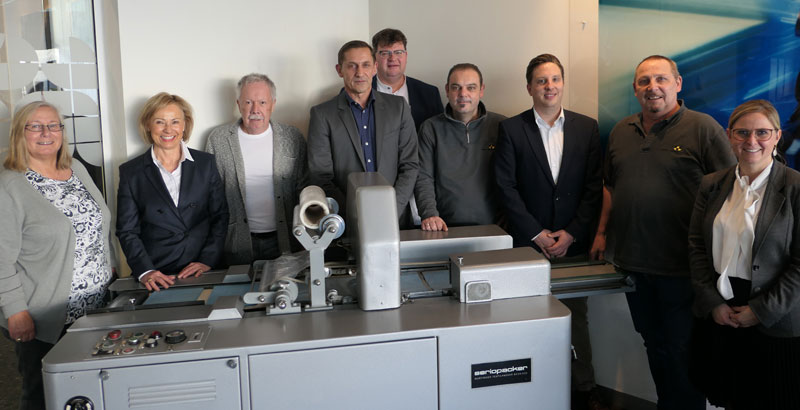 Our managing director Ms. Beck-Deharde expressed special thanks to the employees on behalf of the whole company beck packautomaten GmbH & Co. KG for their many years of cooperation and loyalty to the company.
They have made a significant contribution to the success of the company, which is celebrating its 60th birthday this year.
Long years of experience and the beck know-how meets fresh impulses from employees with a shorter period of employment at beck packautomaten, which is the perfect mix to remain innovative.
We are thankful for the good and long-term cooperation and hope for many more anniversaries together.