Post innovation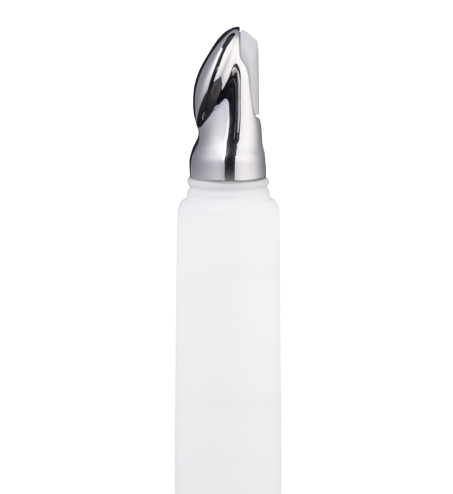 An original package designed for formulas that require an applicator with dual function.
- One side of the tube is fine and smooth spatula in PE applies and distributes the formula on the area to be treated with ultimate precision and,
- The other side is 45° inclined zamac surface ensures the effectiveness of its application: it stimulates micro-circulation, tightens and smoothes the skin, lifts, mass and smoothes fine lines and facial micro-tensions. The dispensing of the formula is excellent and the cooling effect of zamac provides comfort and an enjoyable formula experience.
It is suitable for Skincare: eye contour, lip contour, anti-wrinkles treatment, spot or D-scar treatment, lip balm
Technical specifications:
Diameter Ø19mm - Capacity 8 to 20 ml
Tube: mono or multilayer (PE / EVOH)
Decoration: Offset, screen, hot stamping, UV coating, shrink sleeve,metallization.
Zamac: Alloy of zinc, aluminum, magnesium and copper, clean and recyclable.
PE: belong to the family of thermoplastic elastomers (TPE); recyclable.