Post innovation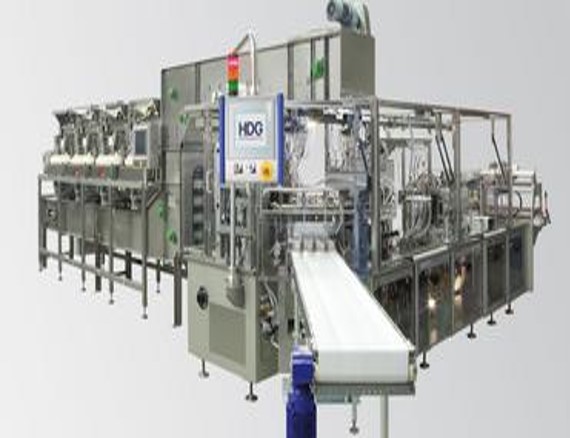 Machine for handling tablets and capsules of versatile sizes to be packed in pouches
Company Name:
HDG Verpackungsmaschinen GmbH
A machine concept for the packaging of tablets and capsules into side seal pouches.
The machine handles 4 tablets and capsules, each of different size and form, and reaches an output up to 240 pouches per minutes.
The packaging process is fully automated and continuous up until the packaged outer case.
The machine allows production under pharmaceutical conditions.
To enable the application of very thin material, the film transport system of machine was optimized with the result that the pouches are supported by a special vacuum technique during transport through the cutting station.
The packaging machine is equipped with the proven HDG quick-change features at the turret . Due to this not only the change over time of different formats can be reduced to the minimum but also the cleaning during product change is optimized.