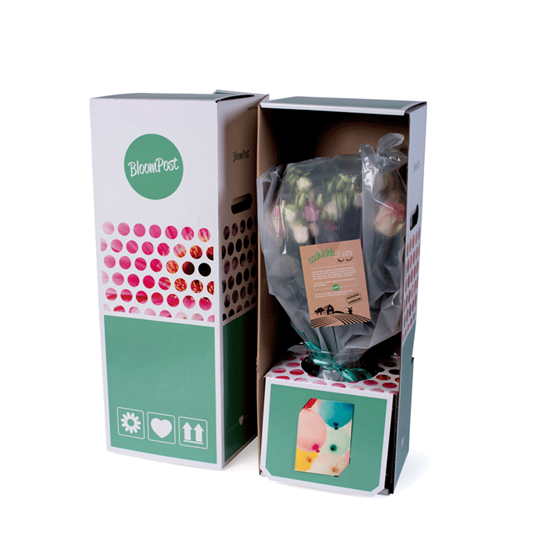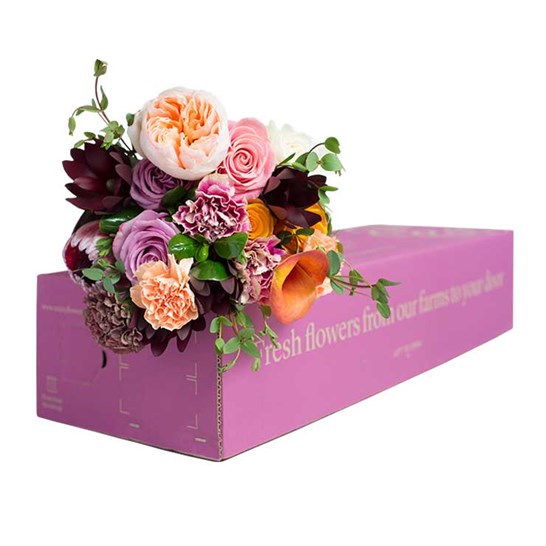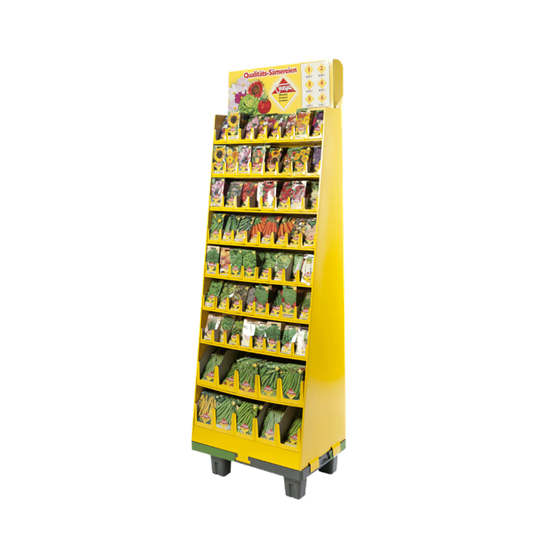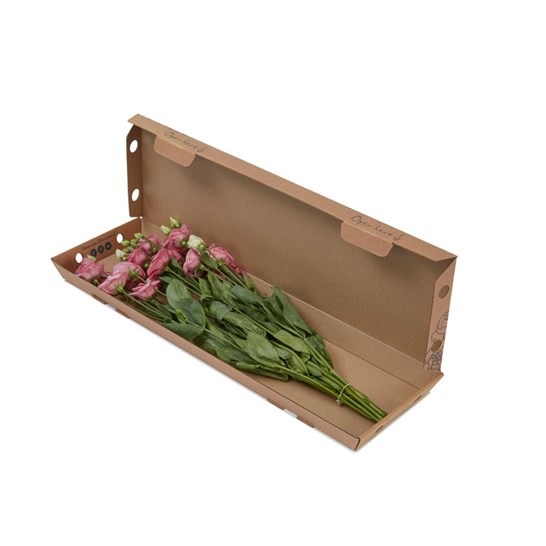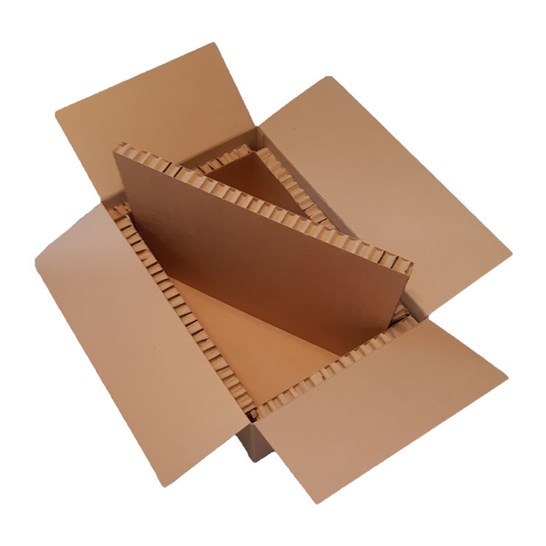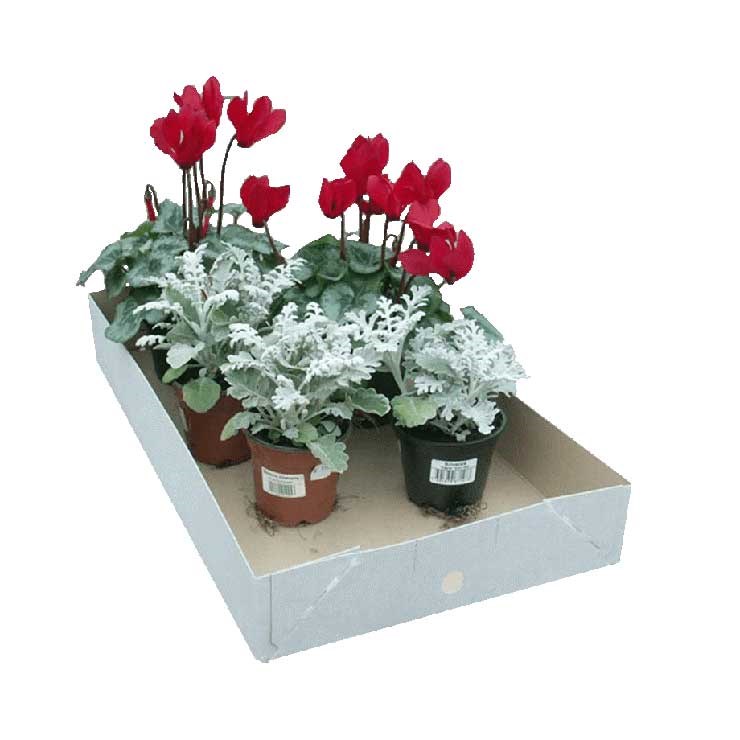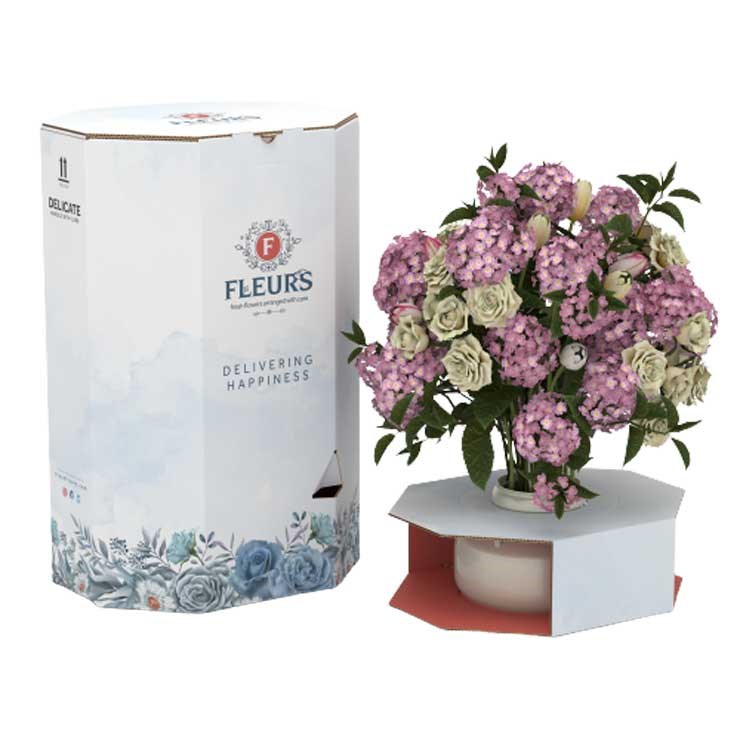 Flowers are as fragile as they are beautiful. Having them in a package is one of the most secure ways to transport them safely and making sure that their beauty remains untarnished. Packaging plays a crucial role in this, as flowers require specific temperature and humidity to sustain.
Different Flower Packaging solutions for catergories such as Retail, Exports, Consumers through different method such as Thermobox , Tray, Letterbox size packs & Mailers, Cases , Flower Box, Free standing Display unit.
Thermobox- Insulated Packaging

ThermoBox is an innovative and sustainable pack which keeps frozen and chilled goods fresh throughout the supply chain.
Made from a 100% paper-based combination of Hexacomb and corrugated, ThermoBox provides similar insulation properties to expanded polystyrene (EPS) boxes.  For products that need to be temperature controlled, ThermoBox is therefore sustainable alternative to EPS as it is made from a renewable resource, recyclable and biodegradable.ThermoBox can be manufactured bespoke to your size requirements without the need to invest in an expensive moulds as with EPS. As ThermoBox is delivered flat rather than assembled, logistical and storage space optimisations can be achieved leading to significant cost savings.Due to the corrugated exterior, ThermoBox is fully customisable utilising various print finishes to include handling instructions, product/sustainability information or branding. This makes it an ideal solution for eCommerce.

Trays

Trays are designed bespoke to your requirements and can be modified for manual, semi-automated or automated packing lines.The tray collates your products, enabling them to be handled more efficiently, and offers excellent branding opportunities.Trays can be designed to meet retail ready requirements, by creating ease of access to products, and high-quality print increasing product visibility on shelf at point of sale.A number of variations of trays are available for specific requirements of a supply chain, e.g. trays that combat extreme changes in the environment such as humidity.In addition to the packaging, we can also provide tray erectors that enable the efficient assembly of trays in your own location.

Letterbox size Packs & Mailers

Letterbox sized postal packs are supplied flat making them easy to store. They are quick and easy to assemble due to its hinged lid design with simple tuck-in flaps. As letterbox sized postal packs are self-interlocking only a security seal is required to safeguard the protects during the final mile delivery.Letterbox sized postal are FSC® certified, 100% recyclable and made from a renewable resource. These boxes are a great option for consumers as they can be recycled in the regular kerbside cardboard recycling system. Letterbox sized postal packs are manufactured bespoke to your requirements and utilising various print finishes, packs can be printed on both the inside and the outside, to include handling instructions, product/sustainability information or branding.

Cases

The standard case provides superb protection and has great stacking strength to endure the demands of the supply chain, eliminating product damage during transit.Made from a single sheet of corrugated cardboard, cases are pre-glued to form a 'flat container', which can be erected, filled with product and then sealed. Expert design team will work with you to produce the perfect packaging solution for your product in order to meet your filling, transit, opening and display requirements.  We can incorporate die-cut features and a range of opening techniques such as tear tape and perforations.  Cases can be delivered plain or high-quality printed. All cases are 100% recyclable and suitable for manual and machine erect packing lines.

Flower Box 

For the export market all our flower boxes are designed to provide the required amount of water resistance, strength and insulation to meet the physical requirements of your supply chain whether by road or air. The design of the pack, in combination with the selection of the most appropriate board grade, will ensure your flowers arrive at their destination in optimal condition.For the retail flower market, all boxes are designed to, not only meet the physical requirements of the supply chain, but the display requirements of the end retailer also. The design, in combination with high quality print, allows you to enhance your flower presentation in-store and achieve your marketing objectives. 100% recyclable and made from a renewable resource, our flower boxes are an environmentally friendly alternative to polystyrene and plastic boxes.

Free Standing Display Units (FSDU)

FSDUs are designed to increase product visibility and maximise brand impact at the point of purchase. Eye-catching displays allow brands to differentiate themselves over the competition and drive increased sales.Made from corrugated cardboard, FSDUs are lightweight yet have the structural integrity to carry weight. Made from a single material, they can easily be recycled after use.FSDUs are generally designed bespoke to meet specific marketing objectives, however, we also offer a range of standard FSDUs providing a flexible, quick and cost-efficient solution. Free-standing display units are mostly supplied flat packed for easy assembly or can be supplied preassembled and filled with stock.
Smurfit Kappa