e-commerce market players strive to work with lean packaging portfolios for shipping items in a wide variety of sizes and weights, but the sheer diversity of goods continues to pose a challenge. In the interests of a greener, yet still profitable e-commerce supply chain, efficient packaging is paramount. This entails the use of materials with a small environmental footprint from the cradle to the grave, appropriate sizing to avoid empty space in transportation, avoiding damage to goods in transit, and protecting precious resources.
The corrugated EnvelopeMailer not only offers highly effective protection, but also dispenses with the additional padding often used in plastic or paper shipping bags. The operational features of this new Mondi solution – small storage and packing space requirement, instant readiness for filling, self-sealing, reduction of claims – have persuaded even market-leading lean operators to adopt the EnvelopeMailer.
79% of consumers believe that paper is more pleasant to touch
93% agree that paper is sustainable and should be used more as packaging
Snapshot EnvelopeMailer
Typical use:

books, electronics, universal

Benefits:

instantly ready to use, shipping less air, easy close, easy open

Features:

single hotmelt strip, height adjustable, tear tape opening

Options:

outside print, zipper opening
The EnvelopeMailer can be shipped either flat or box shaped
EnvelopeMailer is a hybrid solution. Thanks to its unique rigid construction, it can be shipped either flat or box-shaped and offers the utmost flexibility with just a small number of packaging sizes (SKUs). Irrespective of shape and height (up to 7cm), the goods are always tightly enclosed and well protected. Given that individual items cannot move within the mailer, multiple items can be shipped together. The mailer secures the products in place without additional protective material, and occupies minimal cargo space.
EnvelopeMailer affords greater protection than standard corrugated mailers or boxes containing loosely packed items. Compared to padded mailer bags, the rigid corrugated structure and highly puncture-resistant material provides much more effective protection.
Short Description
Avoiding excessive packaging and plastics in the e-commerce supply chain
Company Name
Mondi Flexible Packaging & Engineered Materials
Contact Person
Judith Wronn
Designation
Senior Communication Manager
Image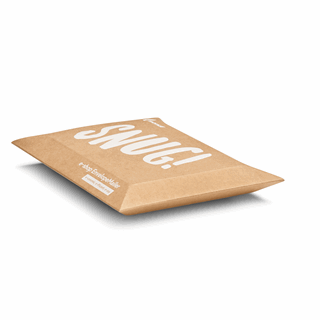 email
Judith.Wronn@mondigroup.com