Post innovation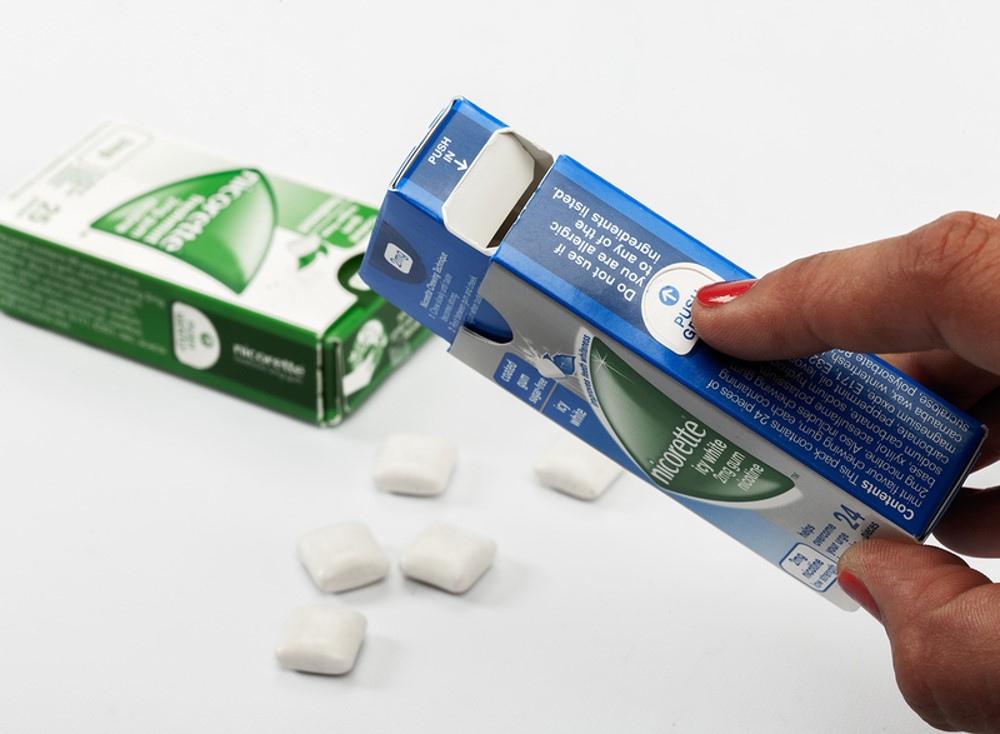 A child resistance innovative carton designed for packaging nicotine gum.
Cost-effective and child-proof
Ideal single-piece carton solution for nicotine gum.
A child-proof solution suitable for foods with barrier function and suited for fully automatic processing.
The consumer is to be able to use the carton intuitively and remove the product easily.
To ensure a favourable price and flexible delivery, conventional materials were to be used.
Child-proof solutions made of cartonboard are still rare, most are still made of plastic.
But cartonboard is the preferred material for this product and the cartonboard selected met the strict requirements of the pharmaceutical industry as well as the wish of the brand owner and the consumers for high-quality appearance and sustainability.