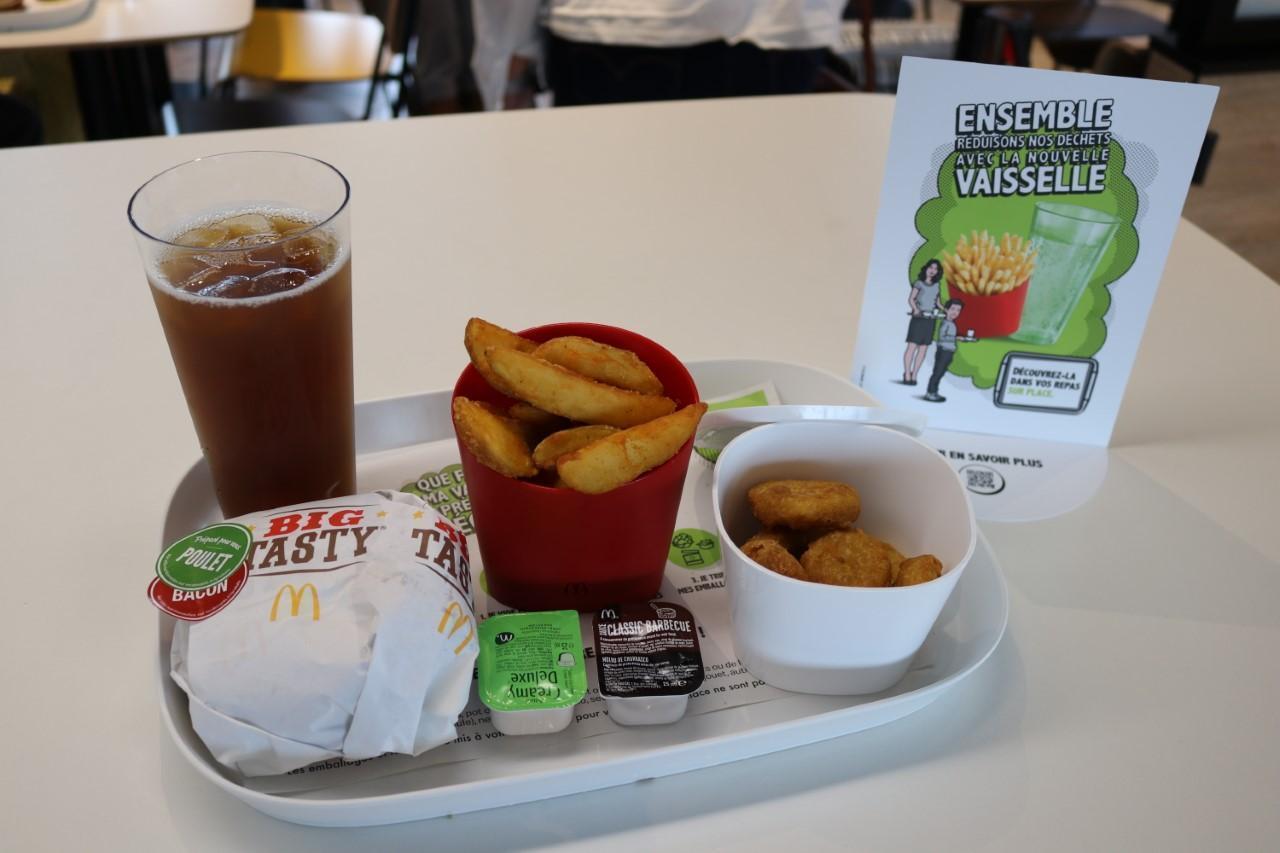 Fast food chains have revolutionised the way we eat. Order a quick meal, get it packed and finish it off in no time. However, this entire process generates a lot of waste material that is harmful for the environment and the planet too. Single-use plastic straws, small cardboard boxes and more are used to serve fast food to millions of people across the world. What if there was a way to save on this waste generation with a simple solution? Burger chain McDonald's has come with a reusable packaging for its customers in France. The picture was shared on Twitter and it has gone viral ever since. 
Twitter user @juanbuis shared a picture of the reusable packaging from McDonald's France. "Absolutely loving the design of this reusable packaging that's being introduced at McDonald's France," he wrote in his tweet. In the click, we could see zero plastic or cardboard packaging in the meal. Rather, the cola drink was served in reusable plastic glasses. Even the French fries and potato wedges were put into a small plastic container that could be reused and did not have to be thrown away. 
According to a report by News In France, a new law in the country will prohibit single-use tableware in fast food establishments. A McDonald's spokesperson said in the report that this reusable packaging will reduce the waste generated by the restaurant by up to 40%. "We experimented with several solutions, and we think we have found the one that works best with reusable tableware. But it remains to organize the deployment everywhere in France. We prefer to communicate nationally once it is operational," he said in the report.