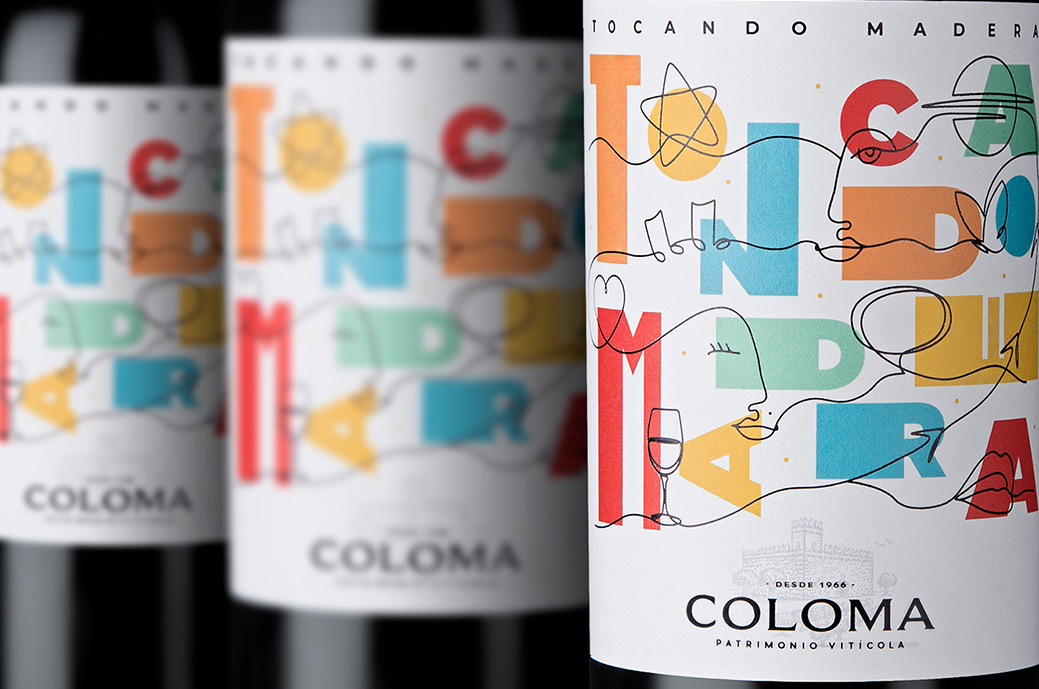 Grania Jain
The name of the wine touching wood, a play on words, evokes, on the one hand, the brief passage of the wine in the barrel, for just a period of time to round it off. On the other hand, it refers to that gesture that we make, like an amulet, which is almost a game to maintain good luck.
The design of eva arias collects all this information and transfers it to a graph with a vibrant color palette, which transmits joy and freshness.
It's a design with two levels. In the foreground, the silhouettes created by the black line evoke situations, moments, to be fully enjoyed in good company. In the background are the letters that make up the name of the wine in the form of colored spots that, placed in an almost chaotic manner, bring dynamism to the design, alluding to play and ease.