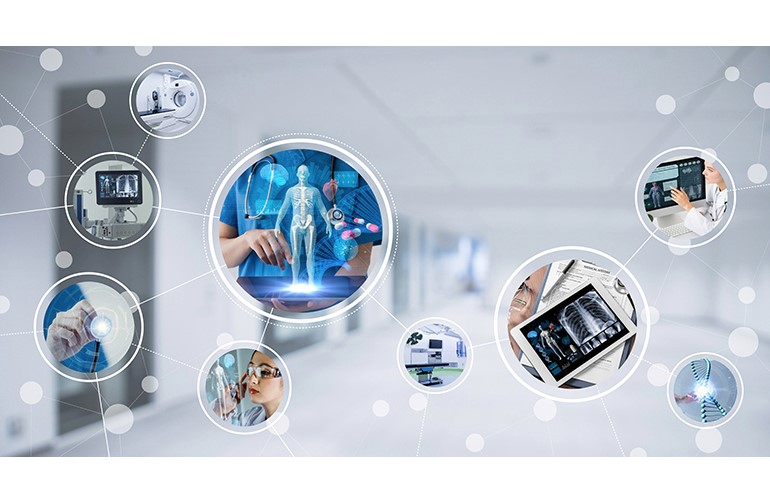 The medical device industry is a dynamic industry with frequent innovations. The global market for the same is huge and will continue to grow in the future due to the growing demand from multiple demographics.
Advancement in technology has caused not only an increase in size but also an increase in scope for the medical device industry. It is also predicted that this growth will accompany an increase in the frequency of chronic diseases and the prevalence of infectious diseases.
Let's go over some major trends in the medical device sector.
Internet of Medical Things
Medical gadgets that collect data and provide to IoMT systems are supported by smart sensors and smart gadgets. These supplemental innovations are assisting the healthcare industry in improving patient outcomes, lowering costs, and increasing efficiency thus constantly growing in demand.
Medical Device Integration for At-Home Healthcare Services
Glucose monitors, insulin delivery systems, nebulizers, and oxygen concentrators are being increasingly integrated with the patient's EMR, wearables, cell phones, and telehealth platforms to improve the clinical and operational decision-making process.
Robotics
There has been a 13.3% increase in the number of robotic surgeries performed in 2018 since 2012 (Sheetz KH, Claflin J, Dimick JB. JAMA Netw Open. 2020). Autonomous robots reduce the risk of contamination due to exposure.
3D bioprinting
During Covid, more PPE kits, testing devices and research material was developed using 3D printing.
Medical Devices as Disease Management Platforms
Healthcare software development has led to the integration of accessories, sensors, data transferring systems and analytics into a single holistic device. Some examples of such "one-stop solution" devices are:
Smart Watches used as fitness bands can monitor and analyze heart rate, sleep cycles, calorie intake and expenditure
Other similar wearable can be used to track activity in case you are a diabetes patient. Sugar levels are monitored
Advanced core body hydration analysis can also be conducted on some analog devices.