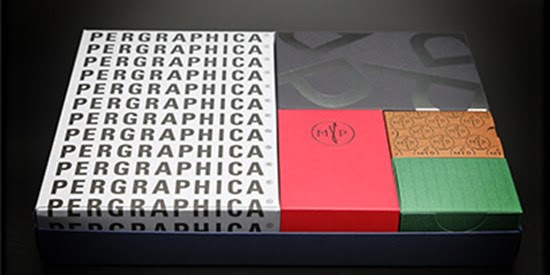 Paper merchant WL Coller to newly list PERGRAPHICA® Colours
Ideally suited for premium creative design, publishing and luxury packaging applications
Cradle to Cradle Certified® Bronze and CO2 neutral, the PERGRAPHICA® Colours portfolio is the right environmental choice
Packaging and paper group Mondi announces an extensive range of PERGRAPHICA® Colours will be listed with paper merchant WL Coller as of 13 June 2022.
A vibrant colour portfolio
The Manchester based paper merchant and stationery producer WL Coller is part of the AIMS group. The company will include PERGRAPHICA® Colours in their sales offer to UK customers. This will boost the PERGRAPHICA® range available on the British market and open new opportunities for creative designers, print producers, premium printers, publishers and luxury packaging converters. The premium paper range is produced at the Austrian paper mill Mondi Neusiedler and available at WL Coller in folio format with grammages of 120, 160 and 250 g/m².
We just love our PERGRAPHICA® Colours – the elegant Infinite Black, the atmospheric Dark and Deep shades, the cheerful Rich colours and the soothing Pale colours. We can't wait to see them used in luxury packaging, premium print and other creative paper projects throughout the UK.
Devan Naidoo, Marketing & Sales Director, Mondi Uncoated Fine Paper
Creative ideas in full colour
Designers and creators of premium print products only get one chance to make a first impression. Outstanding product design needs to deliver a stunning look, elevated with complementary haptics. The PERGRAPHICA® Colours now available at WL Coller offer a wealth of possibilities to bring creative ideas to reality. Designers of new packaging and print products can benefit from a wide choice – combining various papers or selecting a single shade as perfect fit for their clients. The surface has an exceptional, velvety texture optimised for offset and digital printing, which enables printers and designers to merge a haptic experience with high print quality. Its strong, elastic surface lends itself perfectly to special finishing techniques such as hot foiling, laser engraving and embossing.
"We are delighted to be partnering with Mondi to bring the PERGRAPHICA® Colours range to the UK market," says David Merry, Managing Director at WL Coller. "We decided to include a wide range of PERGRAPHICA® Colours into our portfolio as we want to provide our customers with the best possible choice. Creative ideas are their core competence, ours is to provide the ideally suited paper," he adds.
Eat & drink with PERGRAPHICA® Infinite Black 
A true indulgence for the senses comes in the form of luxurious food products. Food compliance is a sensitive matter and Mondi has taken the utmost care in crafting the perfect paper to wrap up these delicacies. PERGRAPHICA® Infinite Black pleases the eye, is delightful to touch and suitable for food packaging projects.
Design for a sustainable future
Among agencies, publishers, designers and brand owners, there is a conscious desire for sustainable printing, publishing and packaging products. As paper for perfectionists, PERGRAPHICA® fulfils customer requirements, providing peace of mind at all levels. The entire range of PERGRAPHICA® Colours is CO2 neutral, meets the strict international standards set by FSC™ (FSC-C015522) and EU Ecolabel, and is Cradle to Cradle Certified® Bronze.
Mondi
Judith Wronn
Judith.Wronn@mondigroup.com
+4915117714692