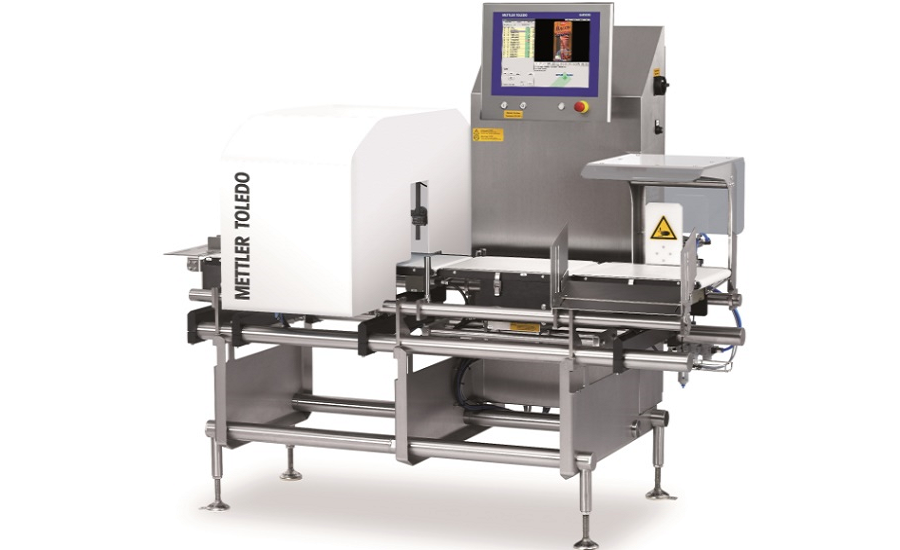 The CV377O system combines the company's C3000 checkweigher platform with the capabilities of its machine vision technology. The combined technology simultaneously measures product weight and performs multiple inspections of the label's crucial information—product identification number, expiration date, and lot number—ensuring compliance with both weights and measures and product identification regulations. Its compact footprint and a single reject mechanism for both inspection technologies help shorten the production line, optimizing use of factory floor space.
The new system can handle large package sizes, big inspection target areas and multiple product inspections, giving manufacturers the flexibility to both weigh and inspect the labels of products with a wide range of widths, lengths and weights. The system features METTLER TOLEDO CI-Vision's CIVCore 11 software, which offers precision analysis of high-resolution images at up to 250 ppm. The checkweigher's sensitive weigh cells and high-performance software deliver accurate weight measurement at high speeds. This combination optimizes detection rates for defective products without compromising line productivity. Its easy-to-use touchscreen display, intuitive drop-down menus and graphic toolbars simplify the set up process for product changeovers, enhancing flexibility and boosting production uptime.
The system features an easy-to-clean open construction, with sloping surfaces and tubular framework to minimize dirt traps, and a robust stainless steel cabinet to protect internal mechanisms from water or dust ingress. The hygienic capabilities ensure that manufacturers can maintain the high standards of sanitation expected on pharmaceutical and food production lines.
The CV3770 has been designed to be robust and easy to clean, yet also flexible, enabling manufacturers to optimize product safety and respond quickly to changes in market demand.