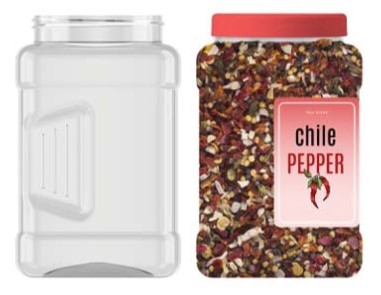 A new range of user-friendly jars has been launched by RPC PET Power.
News:
The Square Grip jars feature a convenient sculptured hand grip that at the same time gives them a distinctive look for effective on-shelf appeal. Brand identity can be further enhanced by a wide variety of decoration options. The jars are available in two sizes, 2 and 2.5 litres, both of which feature the common 100SP400 neck fi nish, enabling them to be used with an extensive choice of closures. Their high-quality robust construction and eye-catching look are
finding favour in both professional and domestic kitchens, while the jars are also ideal for a range of other products such as animal feed, confectionery, nuts and powdered products.