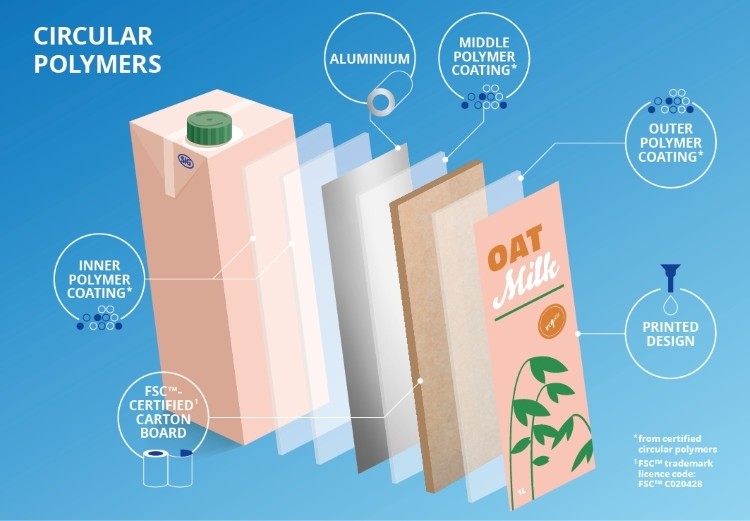 SIG said its customer will be able to respond to consumer concerns with SIG cartons, which make us of low quality, mixed plastic waste that would otherwise be incinerated or sent to landfill. The mixed plastic waste that is collected is treated in a process that enhances the material and transforms it into food grade material.
Made primarily from renewable, FSCTM-certified paper board, SIG's beverage carton already support the circular by promoting the regeneration of vital natural resources in responsibly- managed forests, SIG added .
"The Recycled polymers offer the same quality and have the same properties as polymers made entirely from virgin raw materials. Any contaminants are eliminated during processing making the recycled content completely safe for food packaging.
Certified Circular polymer
The recycled polymer offer by SIG will be certified to the ISCC PLUS standard to enable customers to trace recycled content throughout the value chain from post-consumer waste streams to processing and use in the production of new cartons.
SIG"s commitment to sourcing certified sustainable materials is part of its ambition to go way beyond good by putting more into the environment and society than it takes out.