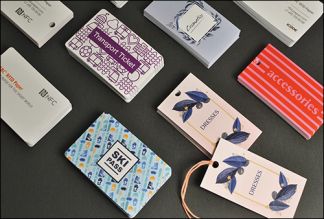 A Russian RFID technology company, ISBC Group, has developed an RFID Paper, which is intended to enable companies to print customized RFID labels in-house and on demand, as a low cost alternative to label-conversion machines or the long rolls of tags currently available, according to an article in RFID Journal recently.
News:
RFID Paper can be printed via HP Indigo printers to produce several rows of ready-to-use RFID tags, says Ivan Demidov, ISBC Group's CEO and founder.
Instead of the traditional format of RFID tags on rolls ISBC created a simple paper solution with RFID chips and antennas built into ready-to-print sheets.
ISBC says it had to make RFID tags that could be printed using standard readers. The tags must be flat within the paper, so that they can pass the tracks inside the printer. Also they must be able to withstand heating and cooling during the printing process. The sheets should be tolerant of the impact of logistics and storage, as well as able to survive cutting, embossing, punching and folding.