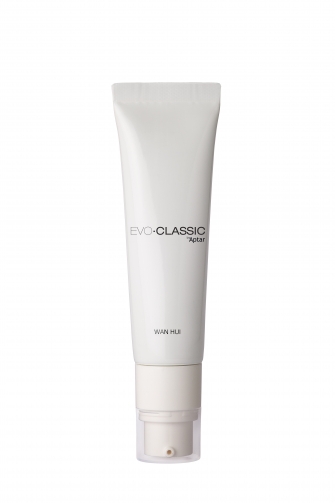 FEATURES & BENEFITS: Perfect dosage control. Gentle activation process. Albion, EvoClassic or Evolux upper parts. Tube maker Wan Hui, coex technology.
PACKAGE VOLUME: Ø30 mm, from 30 to 75 ml
BENEFITS OF AIRLESS: Pack delivered as 1 unit 360° dispensing. Excellent formula protection for sensitive formulas.
APPLICATION FIELDS: Body Care. Deodorant. Facial. Skin Care › Complete Packaging. Make Up › Airless Packaging. Sun Care.