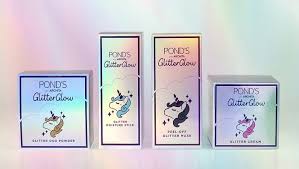 Abhishek Agarwal
Anthem, a global creative agency that actively connects brands with consumers by amplifying desirability from brand design to brand campaign to driving brand performance, has developed a new packaging design for Ponds' Thailand to target the young social media savvy audience aged between 18 to 25.
It is essential for brands to create authentic connections with their social media audience to attract their target consumers. To be an engaging brand with its consumers, Ponds' partnered with a well-known Thai beauty influencer, Archita, to develop a new makeup/skincare range.
For Ponds' new range, Anthem created a unicorn-themed packaging design that will instantly appeal to the digitally inclined audience. The Instagram-worthy packaging was creatively designed to spark the social buzz, elevating the brand experience for both online and offline shoppers.
"We were thrilled to work with Ponds' to bring the dynamic concept of the unicorn symbol to life on eye-catching holographic paper. We are sure the customers would feel the happy vibes from the rainbow colours and designs just as we did" said Steven Soh, Senior Design Director, Anthem Worldwide (Singapore).
The photogenic unicorn insignia elevate the charm of the product and creates an irresistible desire to own it. The reflective rainbow shimmer on the pack alludes to the nature of the holographic makeup/skincare element forming as a unique appeal on shelf.
"This is the first time Ponds' is releasing a range that combines both makeup and skincare in each product. Sales from the initial product launch exceeded expectations where the demand for our glitter mask has substantially increased as the product has sold-out countrywide within one month of launch" enthused Ng Soo Chien, Brand Manager, Ponds', Unilever.
The Ponds' with Archita Glitter Glow range is currently available exclusively in Thailand. According to Ponds' Unilever, the limited range is hosted in 10,000 7-Eleven stores, Watsons and the e-commerce platform, Shoppee Thailand. It is further expected to launch in Indonesia and the Philippines by the end of 2019.