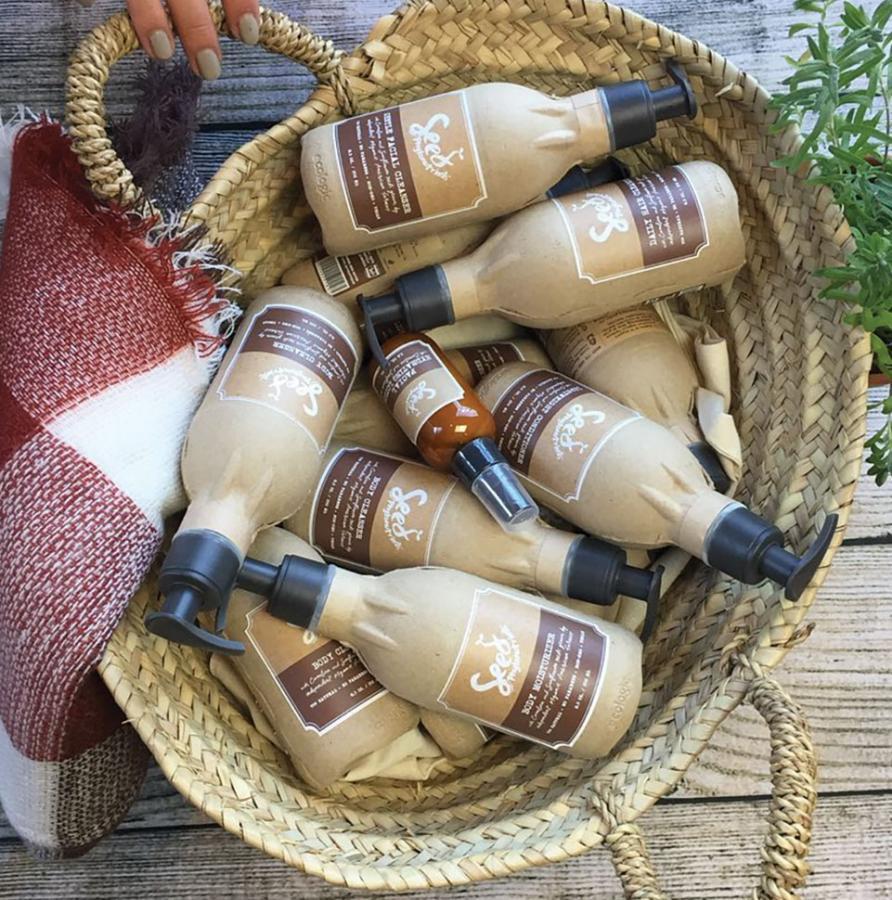 Ecologic Brands introduces a paper bottle that
• is made from 100% recycled material
• can be recycled in the regular stream of paper recyclables
• can go into a commercial composting facility
Ecologic has paper bottles in a number of categories, including wine, cat litter, protein powders, and laundry detergent. In each case, the container has an inner film polyethylene pouch inside a molded-pulp outer shell made from recycled corrugated and old newspapers that can be recycled up to seven times. Because the shells can be nested and the pouch can be transported flat to an end user, one truckload of the packaging materials equals nine truckloads of rigid plastic containers—or at least one day that will be the case.
News:
The new and improved paper bottle has no inner pouch made of flexible film that was used in earlier design. In its place is a very thin extrusion blow molded liner that is fully recyclable and is made of 80% post-consumer recycled (PCR) HDPE. There is a band of tape that goes around the neck of the bottle. This helps the interlocking tabs keep the two shells together. It also adds top-load strength and keeps the HDPE neck finish in a fixed position when the threaded closure is torqued on. The third component to the package is a plastic dispensing pump, which is supplied by Aptar Group. As product is pumped out of the bottle, the blow-molded inner container collapses, which means that nearly 100% of the product gets evacuated. The fourth and final part of the package is a pressure-sensitive label from Fort Dearborn Co.
This development promises to be one of the most intriguing things to keep an eye on in the packaging arena over the next few years as it promises to have less impact on the environment.