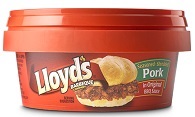 There are a couple of reasons why this substrate continues to be the most popular one:
1. Cost-efficiency
2. Process-friendliness
3. The only IML label option to allow overlap
4. Does not 'dome' the package (when used with packages < 5 litres)
However, there are a couple of technical characteristics to be taken into account when choosing orange peel IML labels: 1. Choose the right thickness, depending on the package dimensions
2. Know how to create the perfect overlap
3. Run trials for both grain directions to optimise the process parameters
4. Be aware of the sensitive injection point zone
The orange peel IML label is available for injection moulding, blow moulding and thermoforming IML. Typically, early adopting markets such as ice cream, spreads and margarine prefer the look and feel of the orange peel label.